Highlights
Sit in front of the world's biggest IMAX cinema screen
Valid for all films - see blockbusters and made-for-3D movies
High-definition images, 10 times larger than the traditional cinema format
Digital surround sound for an immersive experience
Other Deals Nearby...
Fine Print
• Limit of 30 vouchers per person
• Seats are subject to availability
• Once redeemed, tickets are non-refundable and non-transferable
• Vouchers will strictly not be extended or accepted after the expiration date, 30 November 2014. No exceptions.
• Valid for single ticket only - adult, child, concession, senior or student
• Valid for all films, for all publicly advertised sessions with no exclusion periods
• Groupon vouchers with the IMAX ticket barcode do not guarantee a seat at any given film session until redeemed at the IMAX Theatre Box Office or online at
www.imax.com.au/
•
Online bookings incur a fee of $1.75 per ticket (payable by credit card)
• Valid at IMAX Theatre Sydney only
•
Standard fine print for all deals
How to Redeem
•
Valid from: 28 Aug 2014
•
Valid to: 30 Nov 2014
---
•
Redeem in person:
• Present printed voucher at box office (subject to availability)
---
•
Redeem online:
• Book online:
www.imax.com.au/sessions/
(1).
Click 'Buy Tickets' next to your desired session
(2).
No need to select any ticket type or quantity – just enter the 16-digit voucher code, found top left of your Groupon voucher in the 'REDEEM A VOUCHER' field
(3).
Click 'Add to Order'
(4).
Repeat the process to book for another Groupon voucher, or add any other full-fare tickets as desired and click 'Next
(5).
Select your seat(s), then proceed to checkout to finalise transaction (including $1.75 booking fee per ticket)
(Please note that once your barcode has been used to make an online booking, the booking cannot be reversed)
• Once you have redeemed your Groupon voucher online, present your IMAX e-ticket at the theatre doors
---
•
Session times:
Check the IMAX website for all session times:
www.imax.com.au/sessions/
Emerging from the bushes and approaching a film star with a magnifying glass is a good way to get thrown in gaol. Get up close and personal without being deemed a threat to society with today's Groupon for IMAX Sydney, Darling Harbour:
The Deal
$15 for one IMAX movie ticket (total value $32)
Cinema-goers book online or at the box office before taking their seat in front of the highest-resolution cameras and largest movie screen in the world. Films change weekly, but Groupies can expect to see shows like Guardians of the Galaxy 3D, Hidden Universe 3D, and Forces of Nature. A complex web of high technology and architecture is finely tuned to take guests on a gripping journey.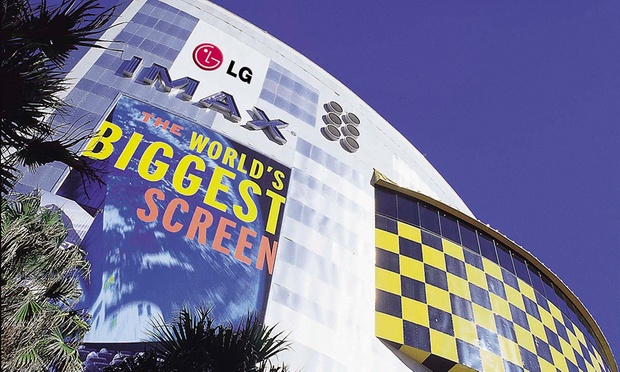 IMAX Theatre
Transporting viewers to another world since 1971, IMAX Sydney offers a thrillingly visceral experience for movie-goers. Using the largest film format in the world, the IMAX film experience draws viewers in with powerful pictures rich in clarity and definition.
With no frame to distract thanks to the tall, curved panoramic screen, IMAX is able to grab the senses, an effect only intensified by the surround sound, precisely engineered to for an optimum listening environment. Digital remastering processes ensure pictures are specially enhanced for the big screen, with saturation, contrast and brightness tweaked to be just right.
IMAX Sydney is located in Darling Harbour, which offers an abundance of restaurants, cafés and bars for movie-goers to enjoy.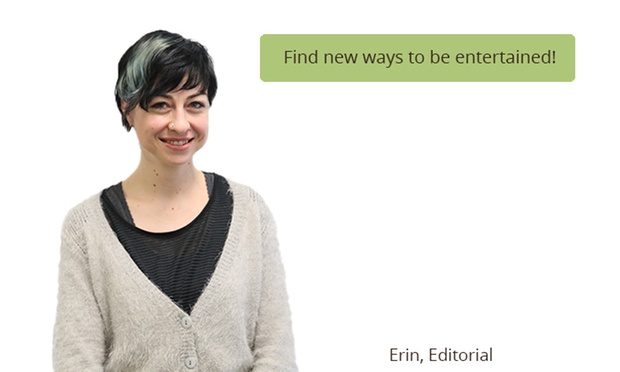 Ratings & Reviews
Loved the IMAX film so much booked another straight away! Absolutely wonderful and great fun! An absolute must
Katy B, TripAdvisor, Aug 2014
Massive screen, fantastic 3D, superb quality and of course a sound system to match that giant screen
arvidc, TripAdvisor, June 2014
Details verified 15/08/2014
Learn more about Groupon Merchant Review Policy
IMAX Sydney
IMAX Sydney presented by Groupon.com.au