Highlights
Ruby ticket includes four-day admission, course materials, the firewalk experience, advance main room entry and exclusive seating
'Unleash the Power Within' aims to guide students from "where you are now" to "where you want to be"
Inspirational four-day event featuring life changing philosophies
Tony Robbins' life coaching program has helped people from across the globe become successful
Includes wristband, workbook and name badge to help network
Fine Print
• Purchase multiple vouchers
• No refunds for change of mind
• Valid for ages 16+. Valid photo ID required
• Please note that Groupon Australia will provide Empowernet with your full name and email address for receipt of the Tony Robbins live show tickets
•
Standard fine print for all deals
How to Redeem
•
Event dates: Fri 5 Sep - Mon 8 Sep 2014
• No booking required
• Ticket will be emailed to your Groupon email address 5 business days before event date
•
Must register at event location Fri 5 Sep 2014 between 10am-12:30pm (please allow 60min)
•
No Groupon vouchers accepted
•
Event times:
Fri: 12:30pm-12am (Must register between 10am-12:30pm)
Sat: 9am-10:30pm
Sun: 9am-12am
Mon: 9:30am-6pm
Some people wish they had the power of invisibility, time travelling or the power to predict their partner's mood. Discover your inner power with today's Groupon:
The Deal
$895 for a ruby ticket to Tony Robbins' 'Unleash the Power Within' live four-day event (total value up to $1,495)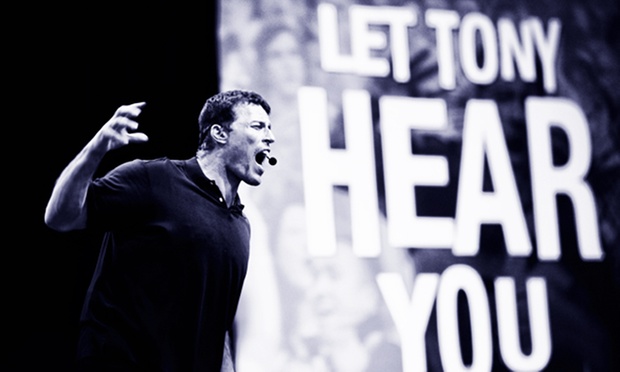 Worldwide motivational speaker Tony Robbins brings his 'Unleash the Power Within' event to Sydney. At registration you will receive your wristband, workbook and name badge. The ruby ticket allows entry to the four-day event, seminars and exclusive seating. Learn from the renowned life-coach and how to break through fears that hold you back, launch positive habits and harness key strategies for wealth creations. Groupies also learn how to tap into their strengths and skills to see changes in their careers, relationships and finances.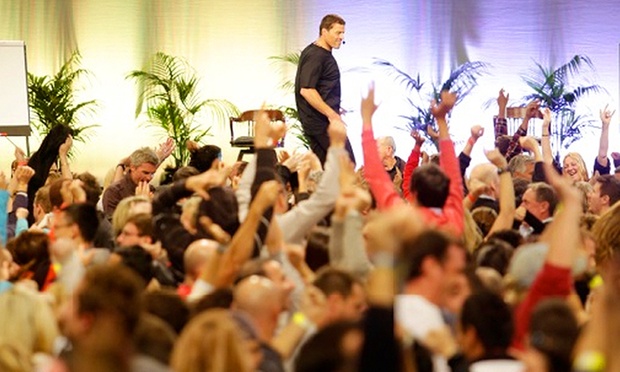 Empowernet
Empowernet is Australia's largest events promoter of large-scale wealth creation, business and personal development programs. Empowernet now brings Tony Robbins who for over 30 years has dedicated his life to helping people enjoy a more energetic, successful and passionate life.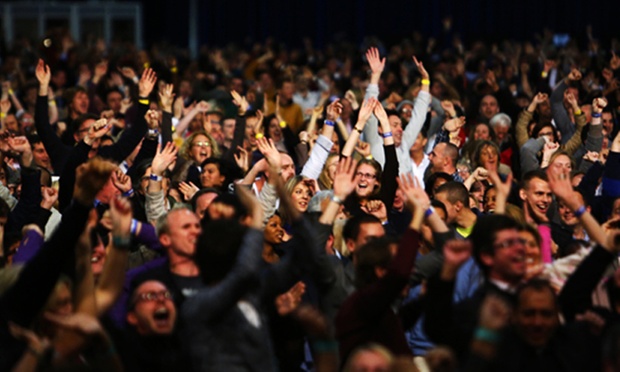 Empowernet
Empowernet presented by Groupon.com.au