Highlights
See the famous oratorio performed for the world record 235th time
First performed in Dublin on 13 April 1742 and received its London premiere nearly a year later
Witness the talents of over 100 musicians from the Orchestra and Choir
Hear pieces like 'Hallelujah! Chorus' and 'Amen! Chorus' in Melbourne Town Hall
Performance runs for approximately three hours
Fine Print
• Limit of 4 vouchers per person
• Valid for General Admission tickets only
•
Standard fine print for all deals
How to Redeem
•
Event Date: Sun 14 Dec 2014 (5pm)
•
Must book by: 1 Dec 2014
• Phone to book: 0408 006 828 (Mon-Fri 12pm-6pm)
• Email to book:
tickets@rmp.org.au
• State Voucher and Security Code at time of booking
• Email confirmation will be sent to you within 48 hours
• Present printed or smartphone voucher on arrival at box office to obtain tickets
• Download free Groupon app for
Android
and
iOS
All humans naturally love music and sound, but that love tends to wane after always hearing the same song on the radio or a particularly lacklustre performance of 'Happy Birthday'. Ignite your musical passion again with today's Groupon for Royal Melbourne Philharmonic Orchestra, CBD:
The Deal
$40 for one adult ticket to Handel's Messiah (total value up to $60)
$75 for two adult tickets to Handel's Messiah (total value up to $120)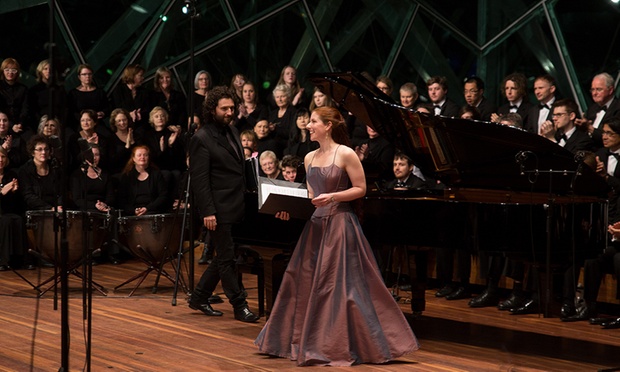 George Frideric Handel's Messiah was intended as a thought-provoking work for Easter and Lent, but in recent times, has become more of a Christmastime tradition. Since its debut, there are many versions of Handel's 'Messiah'. Handel himself reworked and edited his score countless times to fit the needs and abilities of his performers. While the true original is lost in a sea of variations, today's 'Messiah' as performed by the RMP is as close to the original as music scholars can agree upon.
Watch and marvel as a united force of over 100 musicians from the Royal Melbourne Philharmonic Orchestra and Choir perform Handel's 'Messiah' for the record 235th time since 1853. The annual three-hour performance of the popular oratorio is led by Conductor, Andrew Wailes. Guests will revel in the sweet music and renditions of famous arias and choruses. The performance will be held in Melbourne Town Hall on Sunday, 14 December at 5pm.
Royal Melbourne Philharmonic Orchestra
The RMP  was founded in 1853, by a group of civic leaders and music lovers who wished to bring musical culture of a high standard to the early colony of Victoria, and since that time has presented performances at many historic occasions and important events in the history of Melbourne. Throughout its long existence, the RMP has consistently presented performances of major choral and orchestral works to great acclaim, often as Australian or Melbourne premieres. Upcoming performances include Handel's Messiah, Carols in the Cathedral and Beethoven: 1808. The Orchestra has also toured China multiple times.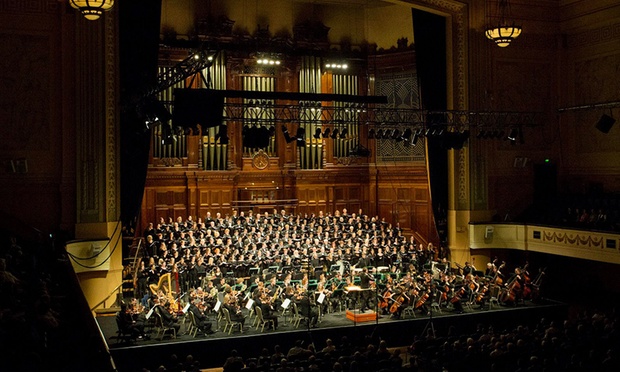 Royal Melbourne Philharmonic Orchestra
Royal Melbourne Philharmonic Orchestra presented by Groupon.com.au