Highlights
97%
of Groupon customers
recommend this business
(based on 1010+ reviews)
Ranked #1 activity on the Mornington Peninsula on TripAdvisor
Awarded Tripadvisor Certificate of Excellence 2014
Horseback ride through picturesque wineries and Red Hill farmland
Visit two wineries for tastings, plus an additional tasting at The Frog Hollow Estate Cellar Door
No horse-riding experience required. Tour is also suited for experienced riders.
Opt to include lunch at the 5-star Halliday-rated T'Gallant, including Roman-style pizza, gourmet seasonal pasta, salad and a glass of Pinot Grigio wine
Horseback Winery Tours boasts brand new, world class equestrian facilities and reception centre for you to enjoy
Bonus: Cellar door discounts at T'Gallant for Options 2 and 3
Fine Print
• Purchase multiple vouchers
• Max 1 voucher per visit
•
Not valid Tues, Sat and Sun
• Ages 18+ only
• Late arrivals or no shows void voucher
• Subject to inclement weather conditions
• Horseback Winery terms and conditions apply:
www.horsebackwinerytours.com.au/terms-and-conditions.html
•
Standard fine print for all deals
How to Redeem
•
Valid to: 1 Oct 2014
• Email to book:
groupon@horsebackwinerytours.com.au
• State name, phone, preferred dates, level of riding experience (e.g. beginner, intermediate or advanced) weight in kgs for each rider and Voucher and Security Codes
• Or phone to book: (03) 5989 6119 (Mon-Fri 9am-5pm)
• Present printed voucher on arrival
•
Valid hours:
Option 1 (No Lunch)
Mon, Wed -Fri: 10am or 2pm
Options 2 and 3 (including Lunch)
Mon, Wed-Fri: 10am-3pm or 12pm-5pm
Horses are noble, beautiful creatures that haven't been engaged in any noteworthy conflict since the great war of 1322 in which they finally eradicated their arch-enemies, the unicorns. Step into the winner's circle with today's Groupon for Horseback Winery Tours, Main Ridge:
The Deal
$69 for a three-hour tour for one person with two winery stops (total value up to $160)
$89 for a three-hour tour for one person with two winery stops and lunch at T'Gallant (total value up to $180)
$169 for a three-hour tour for two people with two winery stops and lunch at T'Gallant (total value up to $360)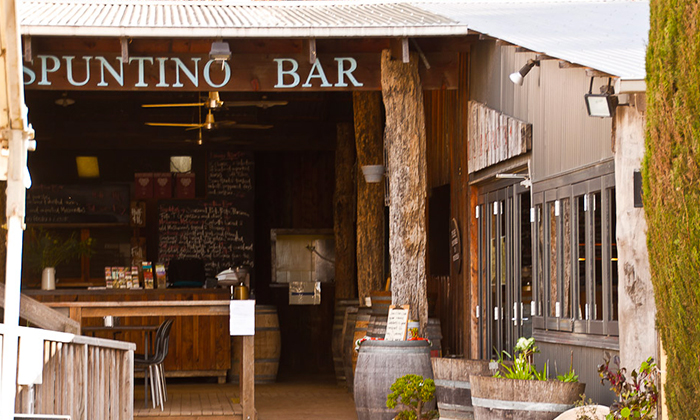 Saddling up with a guide, Groupies hit the road on their trail horse and ride through the farmlands and vineyards of the Mornington Peninsula before visiting two of the region's wineries for tastings. The highly-regarded mob of trail horses are fitted with efficient equipment, and cater for riders of all abilities.
Those looking to extend their day can opt to include a lunch and private tasting at T'Gallant. Diners launch into a rustic-style feast including Roman-style pizza, gourmet seasonal pasta and a salad as well as a glass of Pinot Grigio for each person. Those who opt to include lunch can choose whether to start with the riding tour at 10am or lunch at 12pm. Extend the experience with additional wine tasting in the new cellar door before or after the tour. Participants must self-drive to or from T'Gallant before or after the ride.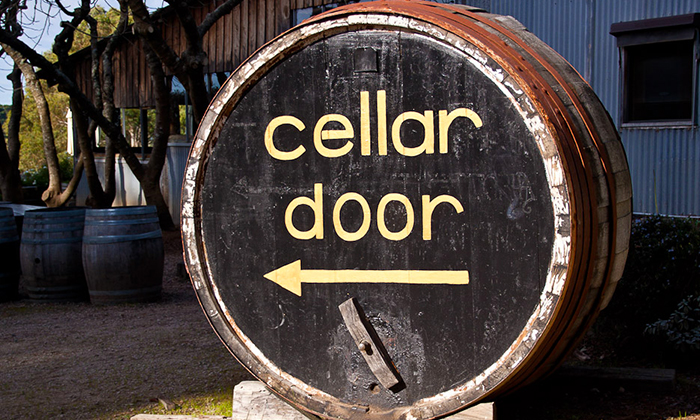 Horseback Winery Tours and T'Gallant
Situated in Main Ridge in the midst of the Mornington Peninsula's food and wine region, Horseback Winery Tours boasts a range of equestrian facilities and trail horses designed to let everyone from first time riders to seasoned cowpokes enjoy their time on horseback. The guides aim to bring their knowledge of both the area and the horses to bear on each tour.
Reputed to be the birthplace of Australian Pinot Grigio, T'Gallant's cellar door aims to create an array of wines that celebrates its history and its future under the guidance of resident winemaker Kevin McCarthy.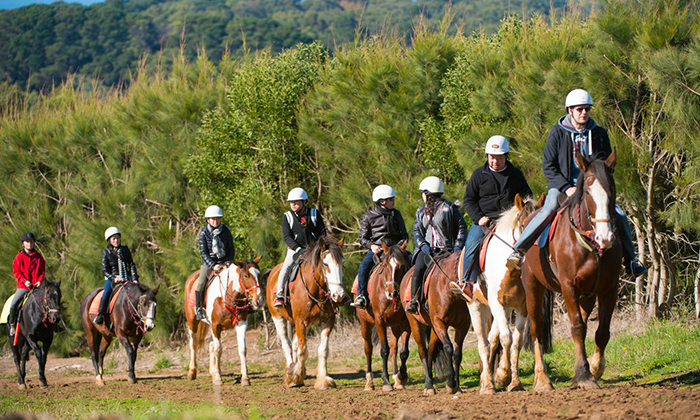 Ratings & Reviews
If you like horse riding and wine tasting, then this activity is for you! With our leader Lara, she made sure everyone was happy and all the horses were behaving. It was a fun & relaxing ride, even for those who hadn't done much riding.
Worldtraveller21, TripAdvisor, Jul 2014
This is my fourth or fifth visit to Horseback Winery Tours. Each time I can honestly say that I have thoroughly enjoyed the experience.
Lorraine B, TripAdvisor, Jul 2014
Details verified 18/07/2014
Learn more about Groupon Merchant Review Policy
Horseback Winery Tours
Horseback Winery Tours presented by Groupon.com.au