Highlights
Listen to some of opera's greatest hits, including Bizet and Verdi, performed by the talent of Opera Australia
All concerts are hosted and accompanied on piano
A range of dates are available between December 2014 - March 2015
Fine Print
• Purchase multiple vouchers
• Seats will be allocated by box office and cannot be changed under any circumstance
• Select date at time of purchase; no changes will be permitted
•
Standard fine print for all deals
How to Redeem
•
Select date at time of purchase:
Fri 26 Dec 2014: 6pm
Sun 28 Dec 2014: 6pm
Tues 30 Dec 2014: 5pm
Sun 11 Jan 2015: 5pm
Thu 15 Jan 2015: 5pm
Sun 25 Jan 2015: 5pm
Sun 8 Feb 2015: 5pm
Sun 15 Feb 2015: 5pm
Sun 1 Mar 2015: 5pm
Sun 8 Mar 2015: 5pm
Sun 15 Mar 2015: 5pm
• Buy your Groupon
•
Ensure you enter correct address at checkout on Groupon website
• No further booking required
• Present printed Groupon Voucher at Box Office (mobile redemption not available) to receive your ticket
• Tickets will be available to collect at the box office on the day of the performance between 9am-5pm
• By providing this information, you consent to Opera Australia using it to send you material about future Opera Australia related performances and events and to conduct market research. You may opt-out of receiving such communications at any time by contacting
privacy.officer@opera-australia.org.au
. See
opera.org.au/home/nav_extras/privacy_policy
for more details
Hitting the high notes in the shower is the first step to composing a soap opera that only bath products and loofahs should bear witness to. Leave opera to the professionals with today's Groupon for Opera Australia, CBD:
The Deal
$49 for entry to the Greatest Opera Hits performance (total value up to $69)
Treat your ears to a 90-minute performance by Opera Australia, held within the Joan Sutherland Theatre at the iconic Sydney Opera House. Listen to some of opera's greatest hits, including arias from Bizet, Puccini, Rossini and Verdi, performed by some of Australia's opera stars.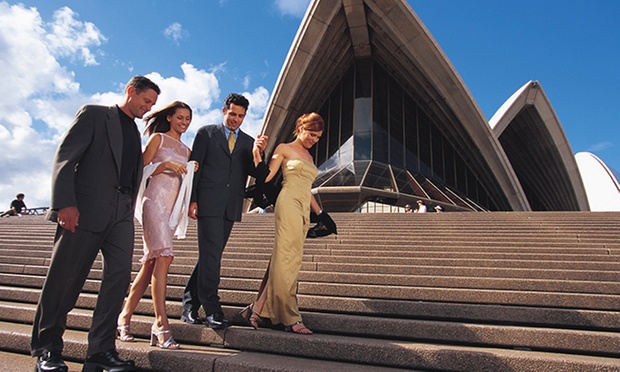 Opera Australia
Under the leadership of Craig Hassall and artistic director Lyndon Terracini, Opera Australia is dedicated to making rich cultural experiences available to curious and passionate Australians. Staging over 600 performances each year, they assemble productions of works by masters such as Mozart, Georges Bizet and Puccini. Aside from timeless classics, Opera Australia also organises newly commissioned works and arranges events for primary schools in New South Wales and Victoria.
Performances
Fri 26 Dec 2014: 6pm
Sun 28 Dec 2014: 6pm
Tues 30 Dec 2014: 5pm
Sun 11 Jan 2015: 5pm
Thu 15 Jan 2015: 5pm
Sun 25 Jan 2015: 5pm
Sun 8 Feb 2015: 5pm
Sun 15 Feb 2015: 5pm
Sun 1 Mar 2015: 5pm
Sun 8 Mar 2015: 5pm
Sun 15 Mar 2015: 5pm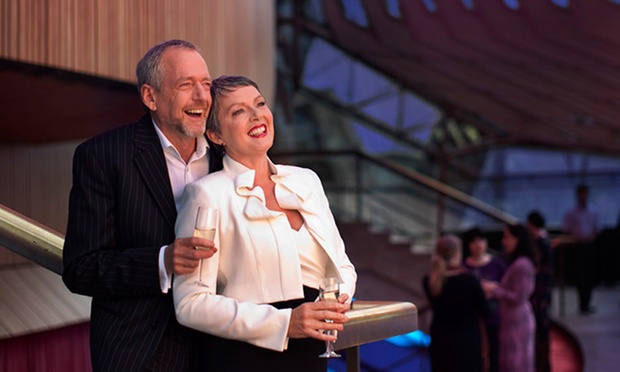 Opera Australia presented by Groupon.com.au