In a Nutshell
Discover the world of The Chronicles of Narnia, Star Wars saga or Shakespeare's stories with these best selling book collections
Product Details
The Deal
$24 for a Hilarious Tales Collection (Don't pay $59.99)
6 best selling titles from acclaimed author Dawn McMillan with illustrations by Ross Kinnaird
These books guarantee laughs for hours on end and are a sure-fire way to connect humour and literature for the developing reader
Titles included in this Slipcase Edition:

I Need A New Bum
Doggy Doo On My Shoe
Mister Spears And His Hairy Ears
Doctor Grundy's Undies
Squeakopotamus
Wooly Wally
$29 for a Me Reader 3IN Star Wars Saga (Don't pay $49.99)
Reads all 8 books aloud
Electronic reading system
Stand-alone electronic pad that resembles an eReader
Press the book ID button followed by colour-coded spread buttons to hear text read aloud
8 hardcover books with paper pages, 24 pages per book, 18 triggers and 8 LEDs
$34 for a Children's Classics 16-Book Collection (Don't pay $89.99)
This set brings together 16 much-loved children's classics
Stories have been abridged and retold in modern English by respected children's authors, making them accessible to readers as young as 6 while retaining all the charm, atmosphere, and sense of adventure that made the original tales world-famous
These dramatic, easy-to-follow stories, charmingly illustrated with verve and humour by specially commissioned artists, deserve to find a home on every child's bookshelf
Books included:

Alice in Wonderland
Anne of Green Gables
Black Beauty
Heidi
Little Women
Oliver Twist
Peter Pan
Robin Hood
Robinson Crusoe
The Call of the Wild
The Jungle Book
The Secret Garden
The Wizard of Oz
Tom Sawyer
Treasure Island
Wind in the Willows
$39 for The Chronicles of Narnia 7-Book Collection (Don't pay $129)
The adventures of Peter, Susan, Edmund and Lucy have delved into the imaginations of readers for over fifty years
Now the enchanted world of Narnia is brought in this stunning slipcase
Containing all seven Chronicles, with special illustrations, it is a must-have for every Narnia fan and something that can be treasured forever
Set includes:

The Magician's Nephew
The Lion, the Witch and the Wardrobe
The Horse and His Boy
Prince Caspian
The Voyage of the Dawn Treader
The Silver Chair
The Last Battle
$39 for Shakespeare Stories 16-Book Set (Don't pay $99.95)
Discover the world of Shakespeare with these retellings of 16 of the Bard's best-loved plays
This collection features more Shakespeare stories than ever before, from the tragedy of Macbeth and epic The Tempest, through to the humour of Much Ado About Nothing
Features engaging illustrations, which can be ideal for those over the age of 6 years
Set includes:

The Taming of the Shrew
The Merchant of Venice
King Lear
Julius Caesar
Much Ado About Nothing
As You Like It
Richard III
Othello
Antony and Cleopatra
Twelfth Night
Romeo and Juliet
Henry V
Macbeth
The Tempest
A Midsummer Night's Dream
Hamlet
$39 for Go Girl Bestie Collection (Don't pay $59.99)
Best-selling Australian Go Girl series is back and bigger than ever
Everyone loves hanging out with their besties, whether at school, during parties or even at home
Join Holly, Annabelle and Lola in this besties collection of Go Girl favourites
$49 for The Darkest Minds Set (Don't pay $69.99)
Gorgeous, fresh designs and exclusive bonus short stories from the perspectives of fan-favourite characters Liam, Vida, and Clancy
This collection will delight loyal fans and new readers alike, just in time for the major motion picture starring Amandla Stenberg and Mandy Moore
All four novels in the New York Times bestselling Darkest Minds series
Set includes:

The Darkest Minds
Never Fade
In the Afterlight
Through the Dark
$69 for World of Dr Seuss 20-Book Set (Don't pay $299.95)
Join a colourful cast of crazy characters in this fabulous collection of twenty of Dr Seuss' best-loved stories
Filled with hilarious tales told in rollicking rhyme
All books in a hardback
Set includes:

The Cat in the Hat
Green Eggs and Ham
Fox in Socks
One Fish, Two Fish, Red Fish, Blue Fish
How the Grinch Stole Christmas!
Oh, the Places You'll Go!
The Cat in the Hat Comes Back
Dr Seuss' ABC
And to Think That I Saw It on Mulberry Street
Horton Hears A Who!
Scrambled Eggs Super!
Hop on Pop
Dr Seuss' Sleep Book
Mr Brown Can Moo! Can You?
I Had Trouble In Getting To Solla Sollew
If I Ran the Circus
The Sneetches and Other Stories
If I Ran the Zoo
Hunches in Bunches
Dr Seuss on the Loose!
Hilarious Tales Collection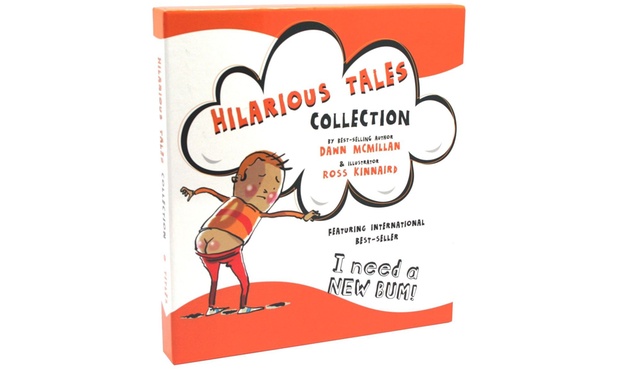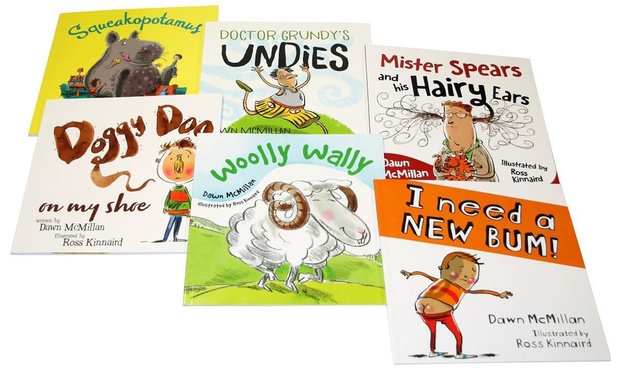 Me Reader 3IN Star Wars Saga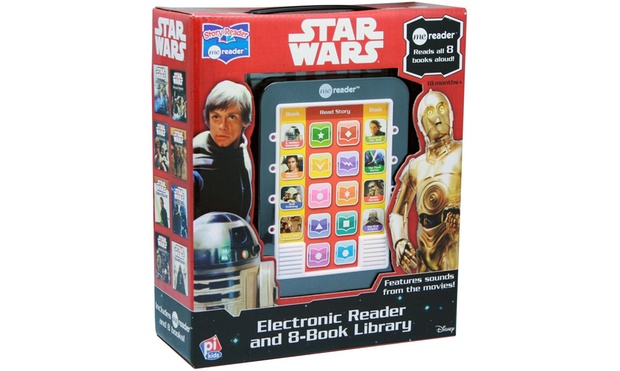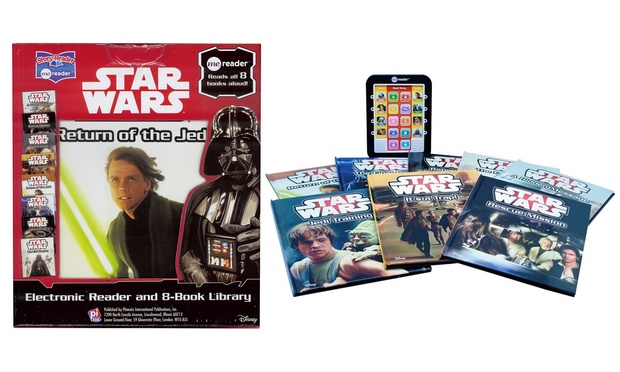 Children's Classics 16-Book Collection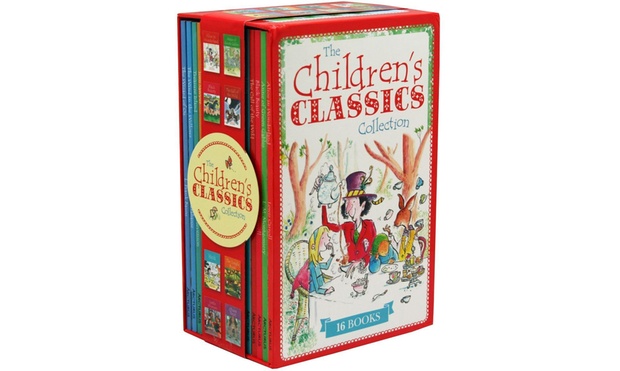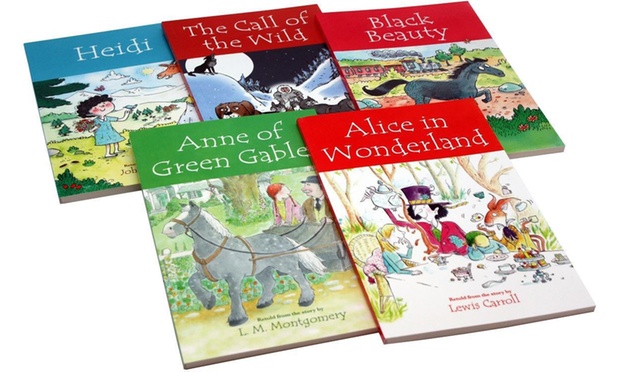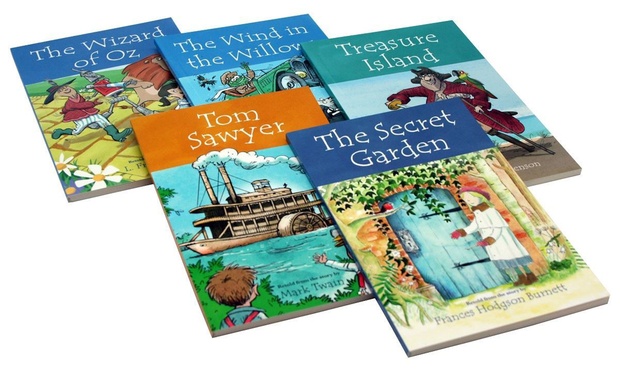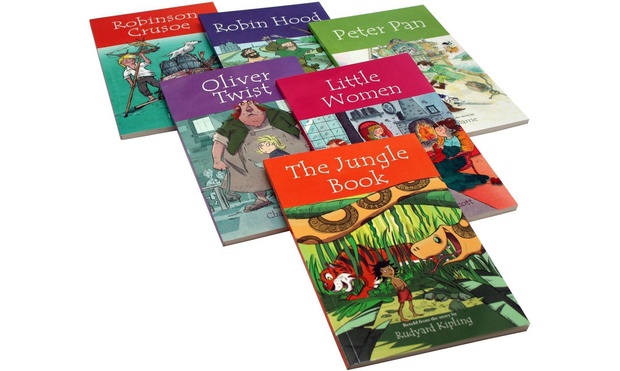 The Chronicles of Narnia 7-Book Collection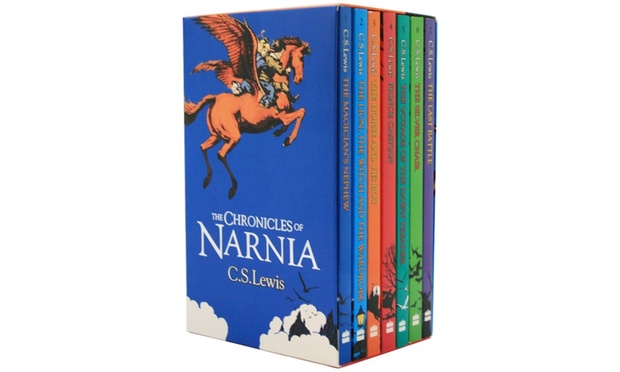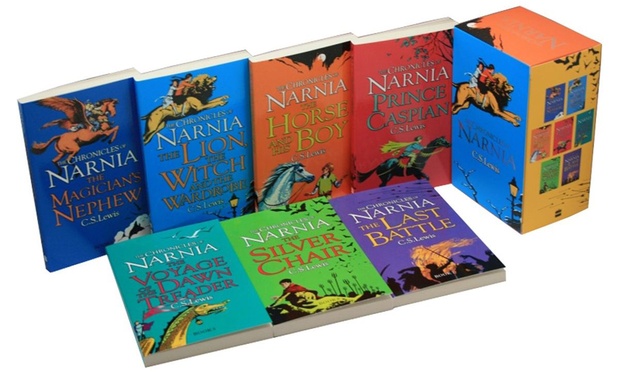 Shakespeare Stories 16-Book Set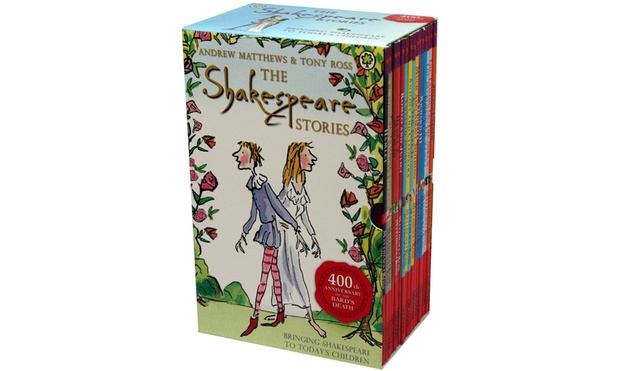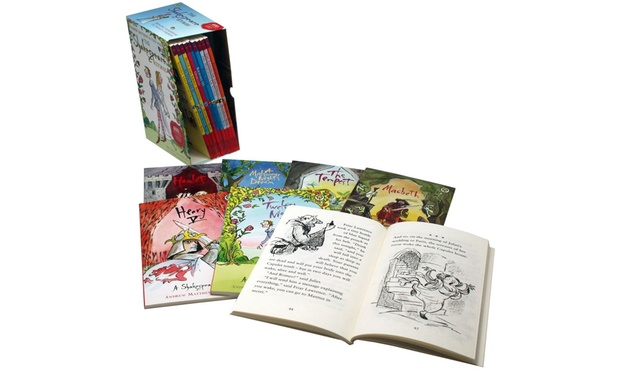 Go Girl Bestie Collection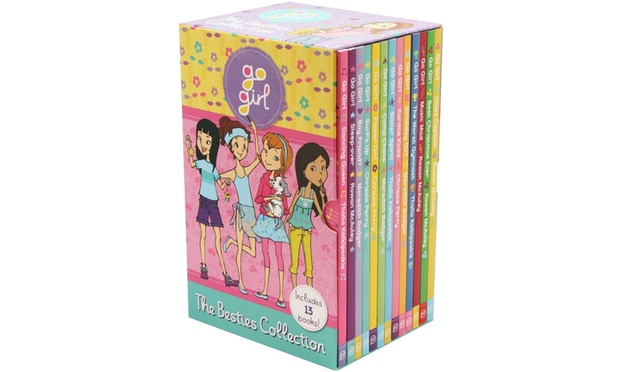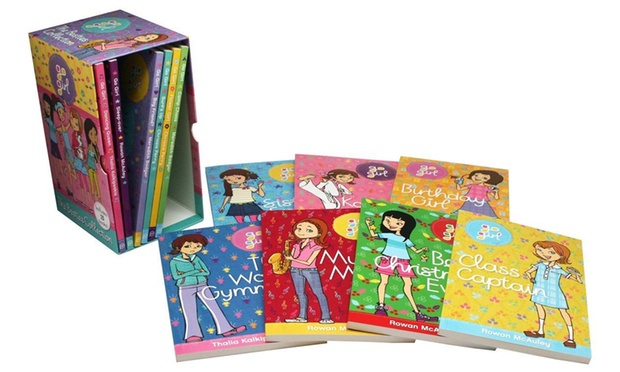 The Darkest Minds Set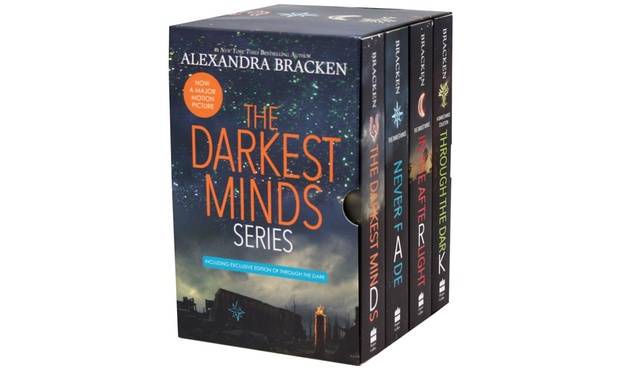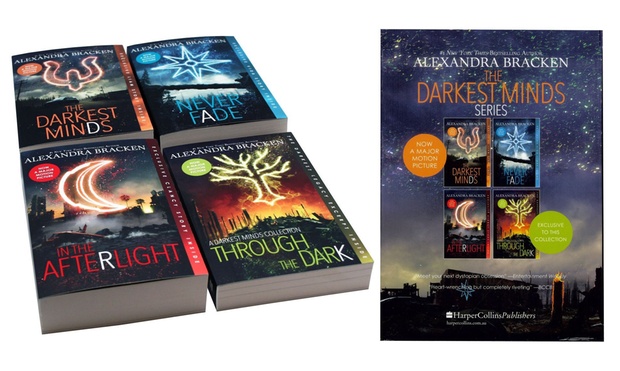 World of Dr Seuss 20-Book Set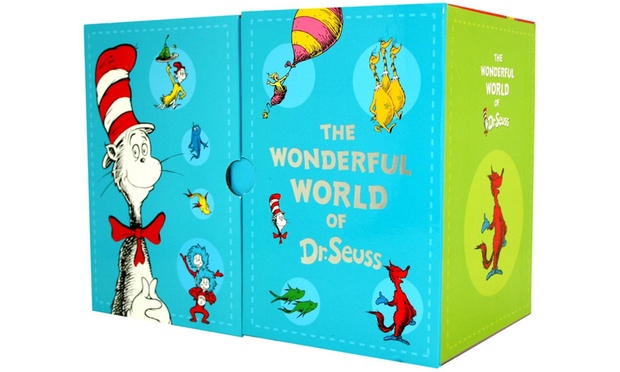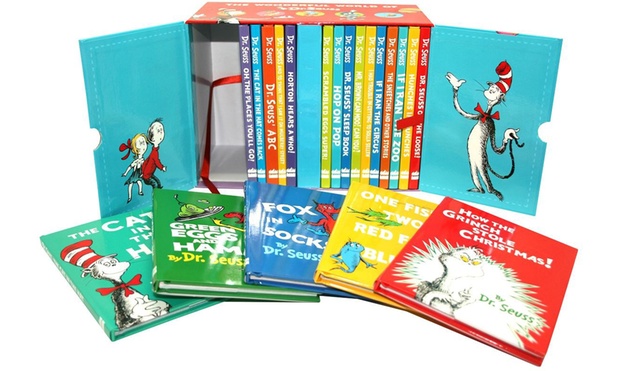 The Fine Print
• Variable postage & handling fee on checkout
• Limit of 5 vouchers per option
• No refunds for change of mind
• No delivery to PO Boxes or Parcel Lockers
• Price compared to bmswholesale.com.au
• Standard fine print for all deals


How to Redeem

• Buy your Groupon
• Ensure you enter the correct address at checkout on Groupon
• A valid phone number is required to assist with delivery
• No need for further action or redemption after checkout


Shipping Information

• Fully tracked shipping - to track the status of your order click Track Package on the My Groupons section of your account
• Estimated delivery for Sydney/Melbourne/Brisbane metro customers is 5-10 business days
• Nationwide maximum delivery time is 14 days
• For more on shipping, see the FAQ

PLEASE NOTE: Due to the current increased pressure on global logistics networks, your order may experience a delay of up to 10 business days on top of the original delivery time-frame mentioned above. We apologise for any inconvenience caused.