In a Nutshell
Complete with comprehensive instructions, these nasal swab self-tests can be done in the comfort of own home
Product Details
The Deal
$29 for 2x RightSign Covid-19 Rapid antigen nasal swab tests
$109 for 10x RightSign Covid-19 Rapid antigen nasal swab tests
$29 for 2x Ecotest Covid-19 Rapid antigen oral pen tests
$59 for 5x Ecotest Covid-19 Rapid antigen oral pen tests
Please note: Delivery is NOT available to WA or SA
Highlights
RightSign COVID-19 Rapid Antigen Nasal Swab
Pack contents: 2x nasal tests, 2x disposal bags, 2x instructions for use
Covid-19 rapid antigen test for unsupervised testing at home
Results in 15 minutes
99.12% specificity and 93.75% sensitivity
Comprehensive instructions included
Expiry Date: 08/2023
Listed on the ARTG: 333344
Test instructions: Click Here
Ecotest Covid-19 Rapid Antigen Saliva Test Kit
Pack contents: 2x saliva tests, 2x disposal bags, Instructions for use
Covid-19 rapid antigen test for unsupervised testing in the home
Results in 15 minutes
98.6% specificity and 88.9% sensitivity
Comprehensive instructions included
Expiry Date: 08/2023
Listed on the ARTG: 372335
Test instructions: Click Here
Warnings:
Negative test results do not exclude infection with Covid-19 (so face masks, social distancing and good hygiene practice must be maintained
Positive test results or symptomatic persons require immediate confirmatory testing using a polymerase chain reaction (PCR) test
Always read the label
Use only as directed
Use test only one time
Test within 7 days of symptoms
Testing by adult only or under adult supervision
If symptoms persist, talk to the healthcare professional
RightSign Rapid Antigen Test Nasal Swab/2 Tests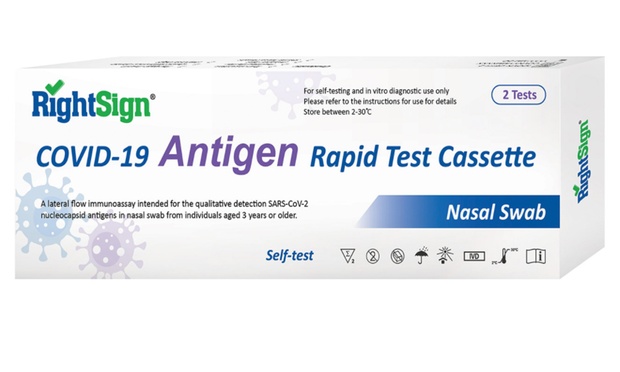 RightSign Rapid Antigen Test Nasal Swab/10 Tests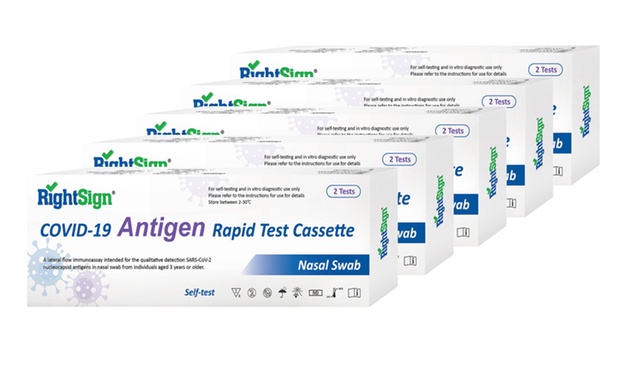 Ecotest Rapid Antigen Oral Pen Test/2 Tests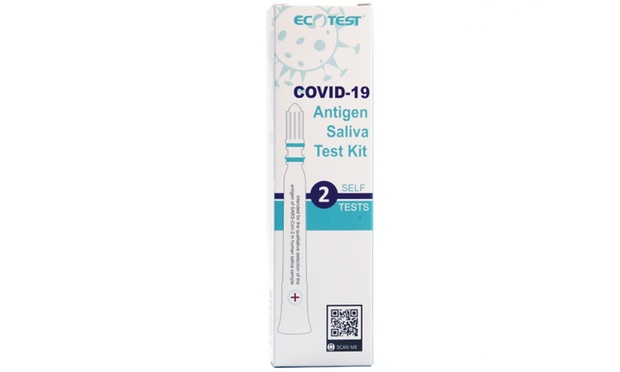 Ecotest Rapid Antigen Oral Pen Test/5 Tests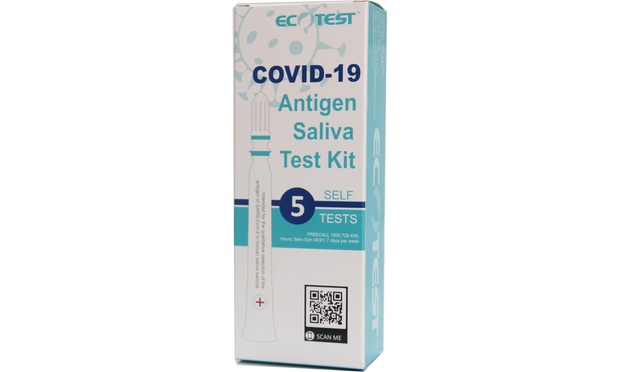 Fine Print
• Variable postage & handling fee on checkout
• Please note: Delivery is NOT available to WA or SA
• No refunds for change of mind
• Standard fine print for all deals


Shipping Information

• Estimated delivery for Sydney/Melbourne/Brisbane metro customers is 5-10 business days
• Nationwide maximum delivery time is 2 weeks
• A valid phone number is required to assist with delivery
• For more on shipping, see the FAQ

Please note: Place your order as early as possible for best chance of Christmas Delivery.
The below dates are a guide for metro locations, orders placed after these dates may not arrive until after Christmas. If you are located outside of metro areas we recommend placing orders even earlier than these dates.

NSW, QLD, VIC, SA, ACT and TAS Friday 10th of December 2021
WA and NT Sunday 5th of December 2021

Unfortunately as carriers are still experiencing delays due to COVID-19 restrictions, in some cases there may be an additional 7-14 days delay on your order.