The Deal
$79 for a Blue Mountains abseiling experience (total value up to $160)
$109 for an Empress or Grand Canyon adventure (total value up to $220)
$169 for an abseiling and canyoning combo adventure (total value up to $340)
Eagle Rock Adventures
Eagle Rock Adventures offers outdoor adventures for a range of fitness and ability levels. Try abseiling, canyoning or camping in the Blue Mountains or abseiling down the South Coast. All training and supervision is provided by Eagle Rock's professional adventurers.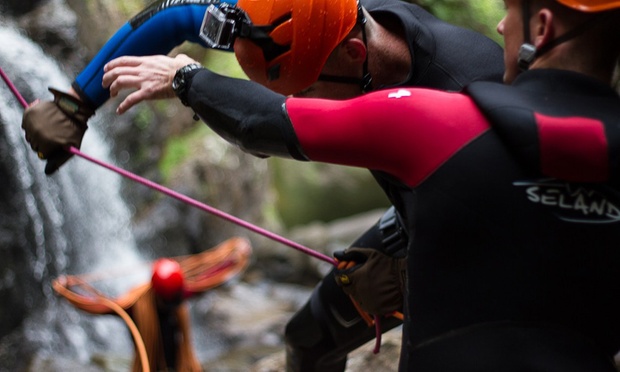 Groupon Customer Reviews
95%
of Groupon customers
recommend this business
(based on 40+ reviews)
"Great guys, awesome time :)"
"Exceptionally! definitely recommend for anyone!"
"Abseiling with ERA was amazingly fantastic. Our guide was friendly and knowledgeable, and made the experience that much more enjoyable. It was scary at first, but so incredible once we got underway (multi-pitch, 210m) I would recommend this to anyone who wants to go from indoor to outdoor and isn't afraid of making a (figurative) leap"



Details verified 21/11/2016
Learn more about Groupon Merchant Review Policy
Customer Reviews
Amazing kayaking around the Sydney opera house and friendly guide. Really good deal and reccomend!
Georgina B.
·
12 February 2017
Great tour guys and lots of fun adventures.
Daniel F.
·
1 February 2017
1

Western side of Sydney central station


Sydney Central Station

Get Directions

2

3