The Deal
$44 for Sydney harbour kayaking (total value up to $119)
Half-day - two-hour activity
Meet 200 metres along the shoreline to the north of 6 Lincoln Crescent (Woolloomooloo)
Easy paddling past iconic Sydney sites
Fully guided by locals
Includes free digital photos uploaded onto Facebook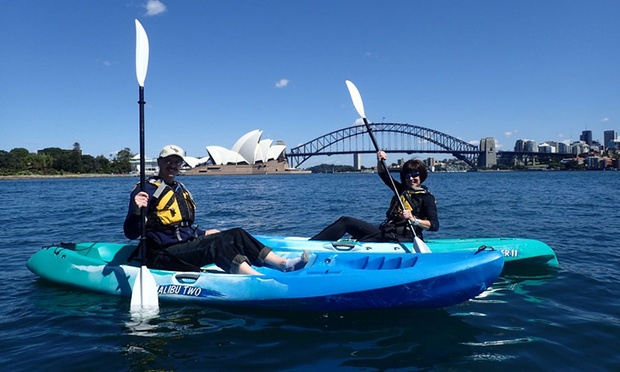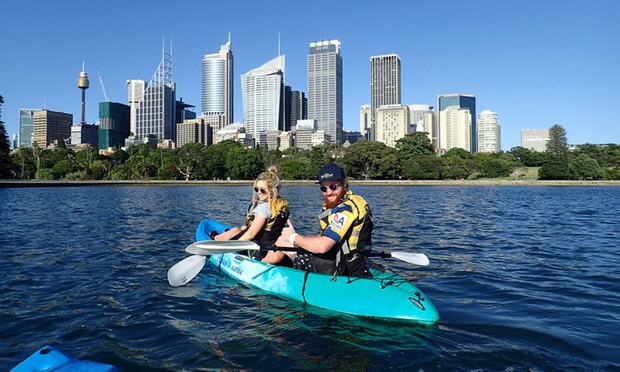 Eagle Rock Adventures
Eagle Rock Adventures offers outdoor adventures for a range of fitness and ability levels. Try abseiling, Canyoning or camping in the Blue Mountains or abseiling down the South Coast. All training and supervision is provided by Eagle Rock's professional adventurers. Canyoning and Abseiling tours depart from the Blue Mountains. Kayaking tours depart from Woolloomooloo Bay.
Groupon Customer Reviews
98%
of Groupon customers
recommend this business
(based on 40+ reviews)
"Kayaking right up to the opera house at 7 am is an amazing feeling, (and definately worth getting out of bed for!)"
"Great guys, awesome time :)"
"Exceptionally! Definitely recommend for anyone!"

Details verified 08/12/2016
Learn more about Groupon Merchant Review Policy
Customer Reviews
Eagle Rock ask me for two vouchers but I only received the one with the total amount on it. Can you please send me both vouchers for Jodie Hilleard and Casey Beldon
Awesome experience with a great guide. Would definitely do again!!!
Great Guides! So nice and patient, I witnessed how they helped a little boy overcome his stubbornness and fear and enjoy the tour! And helped my friend too! Focus on the wall, feet flat on the wall and hop hop hop, it's cool and you don't need to be fit and strong! Don't look down, but on your free fall you have to look around - oh such beauty, you'd ask yourself why fear?! At 30m I let go the ropes falling fast, that way Idon't feel tired on my lower back and more fun : ) just relax! What a Great experience in such beautiful sacred place! I'm going the second time there with 5 or more friends this weekend! See you there!