In a Nutshell
Ideal for decorating gardens, backyards, walkways, flower beds and fences, these lights can work normally in all kinds of weather
Product Details
Powered by high-quality solar panels with high conversion efficiency
With an automatic light control switch, photosensitive charging during the day, automatically turning on at night, it can continue to light up for 10 hours after a full charge
IP65 waterproof
Corrosion resistance
Can work normally in all kinds of weather, without worrying about rain, snow, frost, sleet
Easy to use
No wiring
Just plug the solar lights into the ground, turn on the switch and they will automatically light up at dusk when fully charged
Designed with a realistic sunflower look
Ideal for decorating gardens, backyards, walkways, flower beds, fences, etc.
Battery: 1.2V AA600Mah Ni-MH battery
Total height(including the ground plug): about 70cm
Flower size:15cm
Material: silk cloth + stainless steel tube
Charging time:4-6 hours
Lighting time: more than 8 hours when fully charged, the specific time will depend on the weather of the day.
Sunflower Solar LED Garden Lights: Two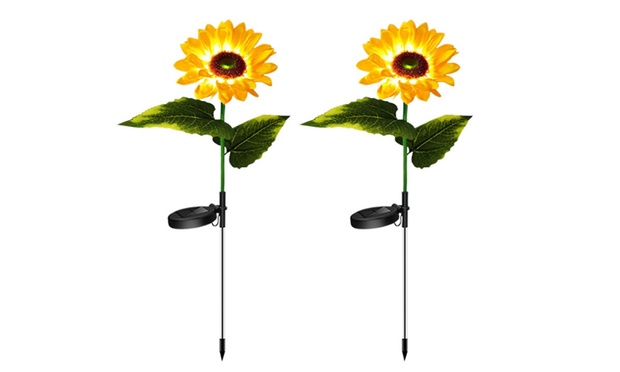 Sunflower Solar LED Garden Lights: Four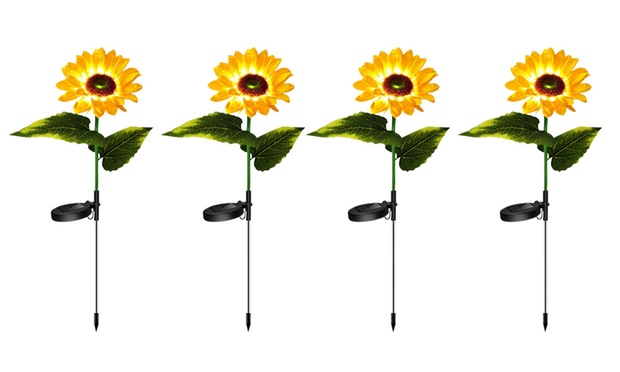 Sunflower Solar LED Garden Lights: Six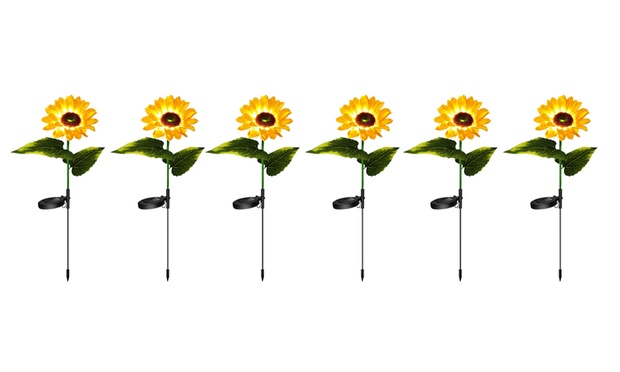 Fine Print
• Variable postage & handling fee on checkout
• No refunds for change of mind
• Standard fine print for all deals


Shipping Information

• Nationwide estimated delivery time is up to 21 days
• A valid phone number is required to assist with delivery
• For more on shipping, see the FAQ
• Please note: Due to increased volumes and the impact of COVID-19 our carriers are experiencing some delays, please allow an additional 7-14 days delay on your order.