In a Nutshell
Shutterbugs show off their work with a tangible photobook that's bound to be nostalgic with anyone who can remember a time before Instagram
Product Details
The Deal
$6.99 for a 20cm x 15cm 20-page hardcover personalised photobook (Don't pay $39.99)
$16.99 for a 20cm x 15cm 40-page hardcover personalised photobook (Don't pay $69.99)
$16.99 for a 28cm x 20cm 40-page A4 landscape hardcover personalised photobook (Don't pay $84.99)
$23.99 for a 28cm x 20cm 50-page A4 landscape hardcover personalised photobook (Don't pay $99.99)
$33.99 for a 28cm x 20cm 100-page A4 landscape hardcover personalised photobook (Don't pay $174.99)
Highlights
Create long-lasting memories with a choice of durable hardcover photobooks
Import Instagram, Facebook or local device images
Photos are printed on 150gsm paper using a digital press
Ideal way to show off holidays, births and other special events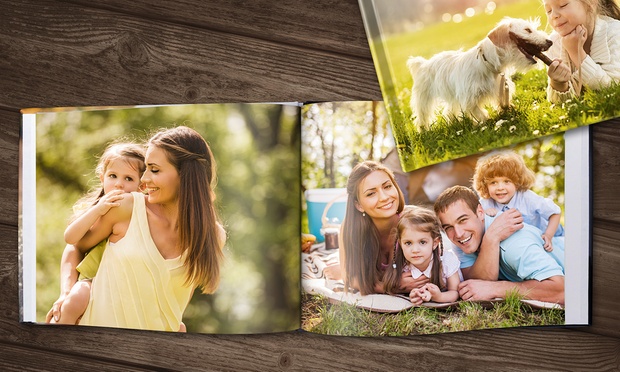 The Fine Print
• Delivery fee not included, payable upon redemption on merchant site:
- $4.95 (Budget: 10-15 working days) or
- $6.95 (Standard: 5-10 working days)
• Purchase multiple vouchers
• No refunds for change of mind
• No delivery to PO Boxes
• Price compared to www.minibox.com.au
• Delivery not included
• Standard fine print for all deals


How to Redeem

• Redeem before: 30 June 2020
• Redeem online: http://www.minibox.com.au/photo-books/
(1) Click on the photo book purchased to open the online creation software
(2) Log into Mini Box or create an account if it's your first time using Mini Box
(3) Once you are in the creation software, upload your selected photos and name the folder before uploading
(4) Select the photo book and follow the prompts in creating your photo book
(5) Once your photo book is completed, proceed to the checkout
(6) Select Delivery Method 'Budget (10-15 Working Days) - $4.95' or 'Standard (5-10 Working days) -$6.95'
Click 'Continue' '
(7) Confirm your Delivery Address and select 'Continue'
(8) Apply your unique coupon code in the 'View/Add Promotion' section of the checkout page. Select 'Buy Now'
(9) Select Payment Method
• Product will be shipped to you in approximately two weeks after redemption
• For enquiries: http://www.minibox.com.au/contact/

PLEASE NOTE: Due to the current increased pressure on global logistics networks, your order may experience a delay of up to 10 business days on top of the original delivery time-frame mentioned above. We apologise for any inconvenience caused.