Highlights
Dethrone old loos and have a choice of two new, complete suites delivered and installed in seven cities across the country
About This Deal
We were going to tell you a toilet joke but decided it was too dirty. Keep it clean with today's Groupon for Nu Product & Install, seven cities, ten regional areas:
The Deal
$399 for an ESWF002 S or P-Trap toilet suite package (total value up to $699)
Complete unit
Delivery and installation
Removal of old unit to bin on your property included (Additional $50 to transport to Council Tip)
Wels 4-star and A.S. Watermark-approved 
Soft close seat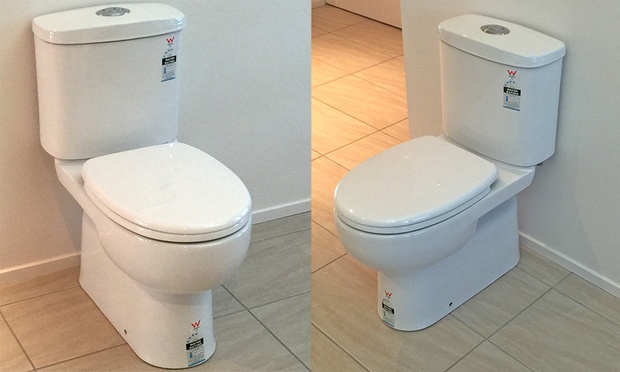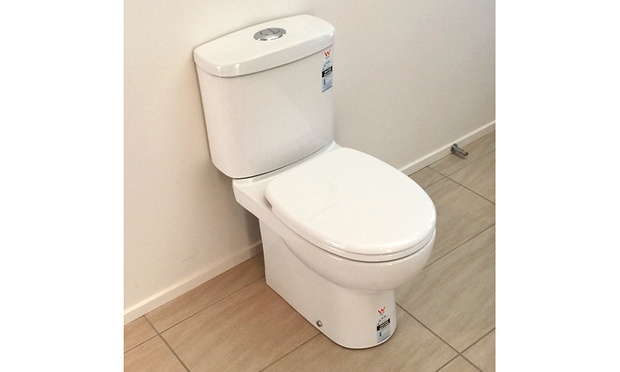 Highlights
Upgrade your throne with a new toilet suite delivered to and installed in the home
Wave goodbye to your old loo as it is taken away to a property bin
The ESWF002 model has a soft close seat and is A.S. Watermark-approved
Delivery available in Canberra, Perth, Wollongong, Adelaide, Melbourne, Newcastle and Sydney metro areas as well as ten Regional Centres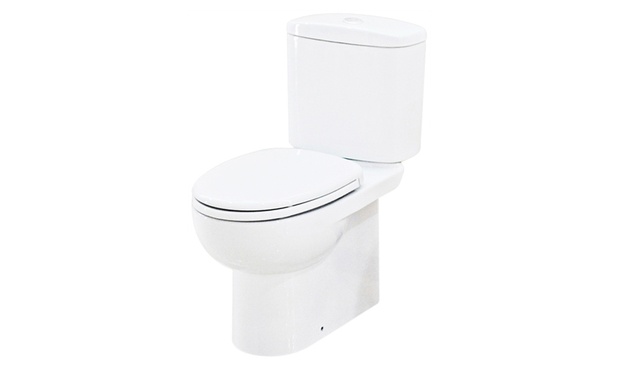 Nu Product & Install
Nu Product & Install is a privately owned Australian company with products and services also represented in the USA and Asia. Their products are designed by in-house designers and then engineered by craftsmen, with a range of products available online. All products are Wels and Watermark approved and are covered by the Plumbing Code of Australia. All products adhere to Australian Watermark Licence requirements and to Wels legislation.
Fine Print
• Not valid on Sat-Sun and public holidays
• Valid for toilet suite ESWF002 S-Trap or P-Trap only
• Valid for installation within 40km of Brisbane / Adelaide / Perth / Melbourne / Sydney CBD GPOs
• Valid for installation within 30km of Canberra / Newcaste / Gold Coast (Surfers Paradise) CBD GPOs
• Valid for installation within 20km of Cairns / Townsville / Mackay / Rockhampton / Gladstone / Bundaberg / Maryborough / Wollongong / Geelong CBD GPOs
• Please contact Nu Product & Install if unsure location range or outside of range
• Installation is valid for 'like for like' product. Please see link for more information http://goo.gl/md5cQb
• If site surveyed by Tradesperson is deemed to not fall in the 'Like for Like' T & C's, any additional work required will be quoted to customer and commence only once agreed on. If customer does not agree an additional surcharge of $50 call out fee will apply for Tradesperson's time and costs payable directly to Nu Product and Install
• See website for warranty details: http://goo.gl/Vfqylr
• For any enquiries, please phone 1300 134 351
• Nu Product & Install terms & conditions: http://goo.gl/q6JPpx
• NSW licence number: 35833C
• QLD licence number: 24480
• VIC licence number: 49460
• SA licence number: 24480
• WA licence number: 49460
• ACT licence number: 49460
• Original value verified on: 11 Feb 2016
• Standard fine print for all deals


How to Redeem

• Expiry: 90 days from purchase
• To start the booking process you must click this link: http://www.nupandi.com.au/#!toilet-voucher-order-form/fg3so to contact Nu Product & Install and notify them by following the steps below:
(1) Complete customer contact details and address information section
(2) Select Toilet Suite model purchased (ESWF002) & Quantity
(3) Enter Voucher Number, then enter Security Code in the Redemption Code Field
(4) You will receive a reply within 24 or 48 hours over weekend to confirm all details including S or P Trap selection
• Present printed voucher on arrival

About Nu Product & Install