In a Nutshell
Featuring three riding modes, these e-scooters are designed to provide smooth and stable ride even on bumpy terrain or rough surfaces
Product Details
Segway Ninebot Kickscooter E22
Three riding modes: speed limit mode, standard mode and sport mode
Adopts an integrated frame design
Stylish yet simple with a matte coating process
15% hill grade
Built-in LED front light
IPX4 water-resistant
Front and rear shock absorption
Dual brake system (electric and mechanical)
9" large dual-density non-pneumatic tires
One-step folding
2.5W LED headlamp
Maximum load: 100kg
Comes with a bell
Battery included
Dimensions when unfolded: 109cm x 42cm x 112cm
Dimensions when folded: 113cm x 42cm x 36cm
Weight: 13.5kg
Max. speed 12.4mph (20km/h)
Typical range: 13.7 miles (22km)
Max. slope 15%
Traversable terrain asphalt/flat pavement
Obstacles ≺ 0.4 in (1cm)
Gaps ≺ 1.2 in (3cm)
Operating temperature: 14-104°F (-10-40°C)
Storage temperature: -4-122°F (-20-50°C)
Duration of charging: approximately 3.5h
Battery nominal voltage: 36VDC
Max. charging voltage: 42VDC
Charging temperature: 32-104°f (0-40°c)
Nominal energy: 184wh
Nominal capacity: 5100mah
Battery management system over-heating, short circuit, over-current, over-discharge and over-charge protection
Motor nominal power: 300W, 0.3kW
Charger output power: 71W, 0.071kW
Input voltage: 100-240V
Output voltage: 42VDC
Output current: 1.7A
Segway Ninebot Kickscooter F40
Three riding modes: eco, standard and sport
Reaches a top speed of up to 18.6mph
Max range of 25 miles on a single charge
Accommodates a max load of 220lb
10" pneumatic tires with superior shock absorption
350W powerful motor
Front-wheel mechanical drum brake
Regenerative electric rear brake
Smart battery management system
Quick folding system
Net weight: approximately 15.8kg
Unfolded size: 114.3cm x 48cm x 116cm
Folded size: 114.3cm x 48cm x 49.5cm
Payload: 30-120kg
Age: 14-60 years
Maximum speed: approximately 30km/h
Typical range: approximately 40km
Maximum slope: approximately 20%
Operating temperature: 14–104°F (-10–40°C)
Storage temperature: 14–122°F (-10–50°C)
IP rating: IPX5
Duration of charging: approximately 6.5h
Battery nominal voltage: 36V
Battery max. charging voltage: 42V
Battery charging temperature: 32–104°F (0–40°C)
Battery nominal capacity: 10.2ah
Battery nominal: 367Wh
Battery management system over-heating, short circuit, over-current, over-discharge and over-charge protection
Motor nominal power: 0.35kW, 350W
Charger output power: 0.07kW, 70W
Charger input voltage: 100–240V
Charger maximum output voltage: 42V
Brake light LED rear light
Tire pressure 45–50psi
Please note: Ride with caution and always wear a helmet and protective gear. Each state and territory in Australia have different rules and regulations for using the product, including where one can legally use such products and if one needs to register them with the state's road traffic authority. Any information provided by us is general in nature only and may not take account of the specific circumstances. It is the responsibility of each user to check their local laws before riding.
F40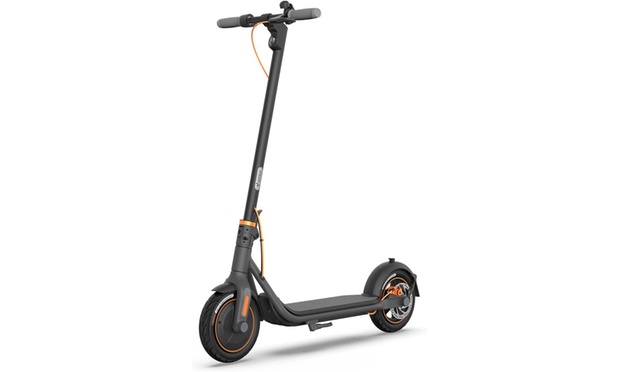 E22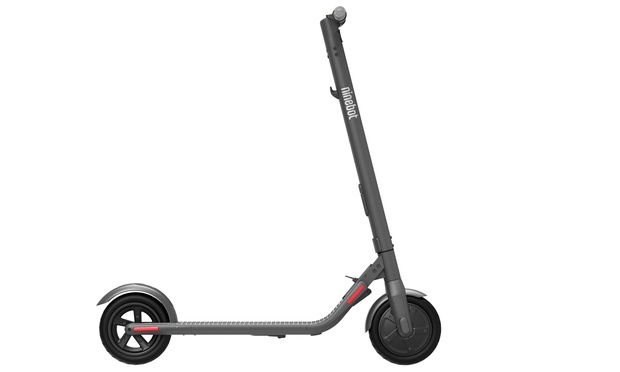 Fine Print
• Variable postage & handling fee on checkout
• No refunds for change of mind
• Standard fine print for all deals


Shipping Information

• Nationwide estimated delivery time is up to 14 days
• A valid phone number is required to assist with delivery
• For more on shipping, see the FAQ
• Please note: Due to increased volumes and the impact of COVID-19 our carriers are experiencing some delays, please allow an additional 7-14 days delay on your order.