In a Nutshell
Use an online tool with text, photo frames, masks and scrapbook items to create a personalised canvas to decorate a living room
Product Details
The Deal
$7.95 for a 20cm x 20cm (8'' x 8'') print (Don't pay $59.95)
$10.95 for a 20cm x 30cm (8'' x 12'') print (Don't pay $69.95)
$15.95 for a 30cm x 30cm (12'' x 12'') print (Don't pay $74.95)
$19.96 for a 30cm x 50cm (12'' x 20'') print (Don't pay $99.95)
$23.95 for a 50cm x 50cm (20'' x 20'') print (Don't pay $129.95)
$23.95 for a 40cm x 60cm (16'' x 24'') print (Don't pay $129.95)
$27.95 for a 50cm x 75cm (20'' x 30'') print (Don't pay $159.95)
$31.95 for a 60cm x 90cm (24'' x 36'') print (Don't pay $199.95)
$35.95 for a 50cm x 100cm (20'' x 40'') print (Don't pay $229.95)
$39.95 for a 75cm x 100cm (30'' x 40'') print (Don't pay $239.95)
Highlights
Use photos, artwork or a favourite quote
Use text, photo frames, masks and scrapbook items to personalise the canvas
Choose the image to be Wrapped (image extends all the way around the edge) or Mounted (image prints only to the border of the front)
Printed using the latest printing technology to ensure the sharpest and clearest print
Coated with a special protective layer to ensure durability
Professionally stretched onto a wooden frame and strung ready to hang
Option to add a Gallery Finish which covers the back frame and stables with tape to protect the wall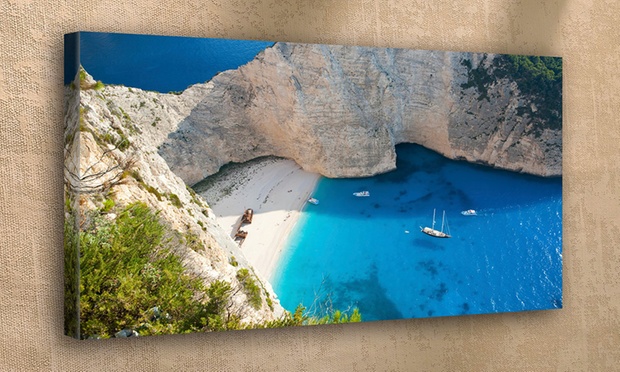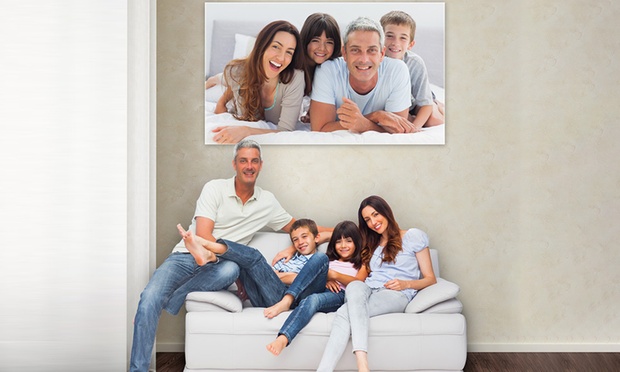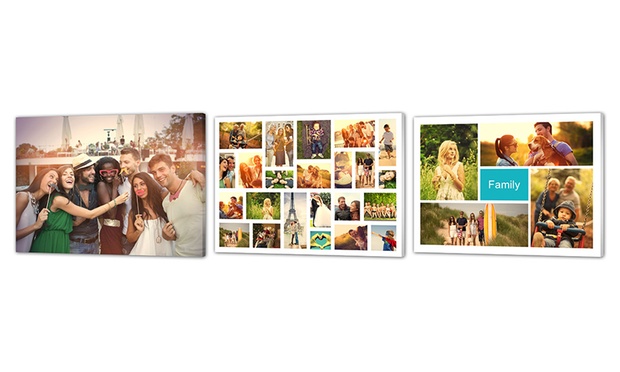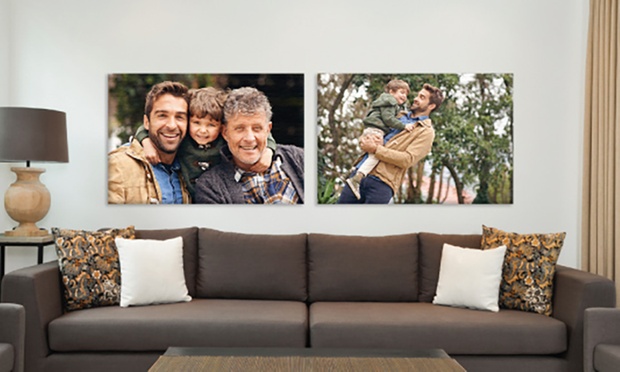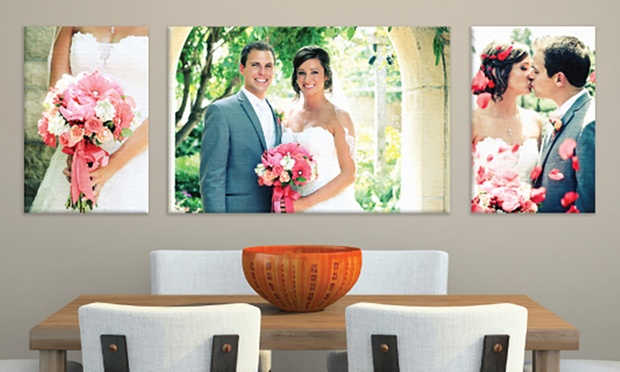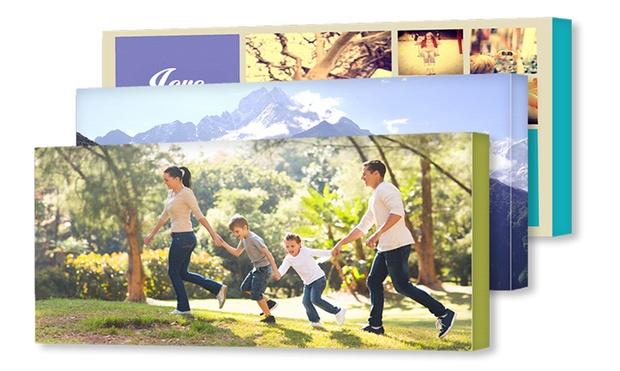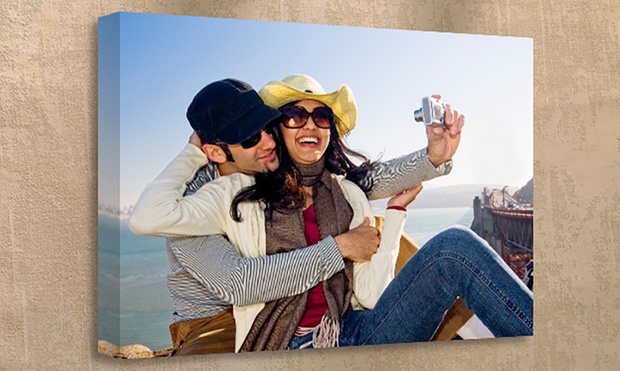 The Fine Print
• Delivery not included and payable upon redemption:
- 20cm x 20cm, 20cm x 30cm or 30cm x 30cm = $6.95
- 30cm x 50cm, 40cm x 60cm, 50cm x 50cm, 50cm x 75cm, 60cm x 90cm, 50cm x 100cm or 75cm x 100cm = $9.95

• Limit of 5 vouchers per option
• No refunds for change of mind
• PO Box delivery (Standard Aust Post only)
• Redemption must take place on PC or Mac
• Price compared to www.photobookshop.com.au
• Standard fine print for all deals


How to Redeem

• Redeem before: 30/06/2020
• Redeem online: http://www.photobookshop.com.au/index/home-decor/canvas
(1) Download free designer software or select online design and click ''start creating'' button
(2) Create an account or login to your existing account
(3) Customise your canvas design from pre-defined layouts or create your own
(4) Click ''Save'' then ''Order'' then ''Confirm''
(5) Select ''Standard Delivery'' and input your voucher code
(6) Confirm order

• Product will be delivered in approx. 2 weeks from redemption
• Customer service: http://www.photobookshop.com.au/help

PLEASE NOTE: Due to the current increased pressure on global logistics networks, your order may experience a delay of up to 10 business days on top of the original delivery time-frame mentioned above. We apologise for any inconvenience caused.