Highlights
Awarded one hat by the Gault & Millau Sydney Restaurant guide
Watch the race that stops a nation on wide screen televisions within the restaurant and join in sweepstakes prizes and lucky draws
Kick of the race season in style by enjoying dishes such as miso citrus whole lobster tail cooked in a wafu thermidor sauce 
Sip on a welcome glass of Moët & Chandon champagne
Try exotic dishes like oven baked scallops layered on a crab salad and avocado roll
Finish the meal with dessert of medallions of flourless and soft chocolate cake with pistachio served with vanilla gelato and red wine strawberries
Dine out over views of iconic Darling Harbour
View the full menu here
Fine Print
• Each voucher is valid for one person
• Combine vouchers for larger groups
• Valid for eat-in only
• Valid for set Melbourne Cup menu on 03 Nov 2015 only
• Select lunch or dinner option at time of purchase
• Not valid for BYO
•
Standard fine print for all deals
How to Redeem
•
Set valid date: Tue 03 Nov 2015 (Melbourne Cup)
• Bookings with more than 6 people must be confirmed by the restaurant. Phone Kobe Jones at (02) 9299 5290
• Book online:
http://goo.gl/VWFmyS
(1)
Select lunch or dinner and number of diners
(2)
Select your 3 Nov 2015 as date and preferred dining time
(3)
Enter your details
(4)
At 'Step 4 out of 5' in the submission field please enter the text 'Groupon: Melbourne Cup' along with your Voucher and Security Code
• Present printed or smartphone voucher on arrival
• Download free Groupon app for
Android
and
iOS
•
Valid hours:
Lunch: 11.30am-3.30pm
Dinner: 5.30pm-late
The thought of losing one's footing and falling into the giant vat at the bacon factory is enough to make anyone break out in a rasher. Fall for seafood instead with today's Groupon for Kobe Jones, CBD:
The Deal
$88 for an 11-course lobster degustation for one person (total value up to $179)
Available for lunch or dinner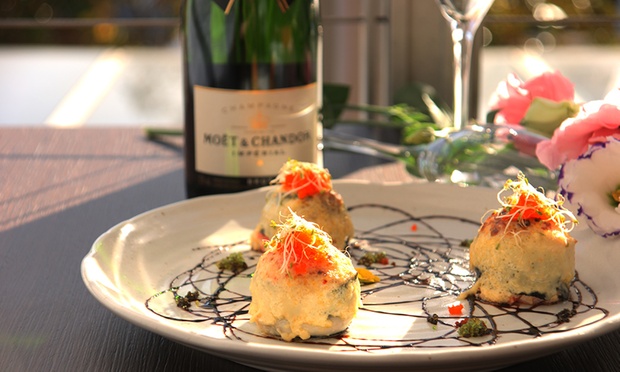 Highlights
Awarded one hat by the Gault & Millau Sydney Restaurant guide
Watch the race that stops a nation on wide screen televisions within the restaurant and join in sweepstakes prizes and lucky draws
Kick of the race season in style by enjoying dishes such as miso citrus whole lobster tail cooked in a wafu thermidor sauce
Sip on a welcome glass of Moët & Chandon champagne
Try exotic dishes like oven baked scallops layered on a crab salad and avocado roll
Finish the meal with dessert of medallions of flourless and soft chocolate cake with pistachio served with vanilla gelato and red wine strawberries
Dine out over views of iconic Darling Harbour
View the full menu here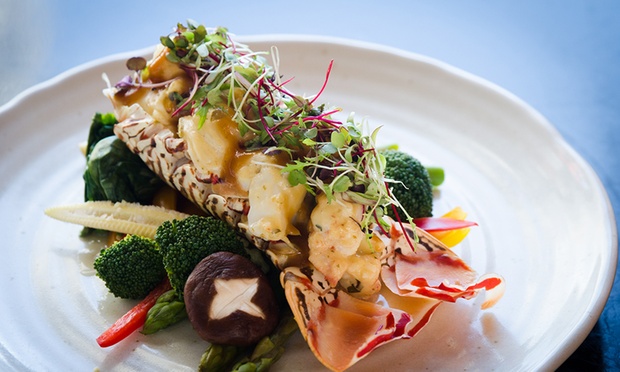 Groupies can treat themselves this Melbourne cup to an elegant 11-course lobster degustation at one-hatted Kobe Jones in the heart of Sydney. Be welcomed luxuriously with a glass of Moët & Chandon champagne before nibbling on steamed and salted baby soya beans in the pod. Crab salad with avocado, wrapped in Hiramasa kingfish and nori topped with bitter sweet soy glaze begins the proceedings and is followed by a dish of tiger prawns, Hokkaido scallops with pureed spinach, sesame and sour cream sauce, and gratin finish. While it will be difficult not to fill up on Queensland black tiger prawns and goats cheese, served with yuzu jam and chilli orange, Groupies will be wise to leave room for the pièce de résistance. A Western Rock lobster tail cooked in a wafu thermidor sauce, drizzled with miso citrus will end the savoury portion of the meal on a serious high. Medallions of flourless, soft chocolate cake with pistachio served alongside vanilla gelato and red wine strawberries will complete the dining experience.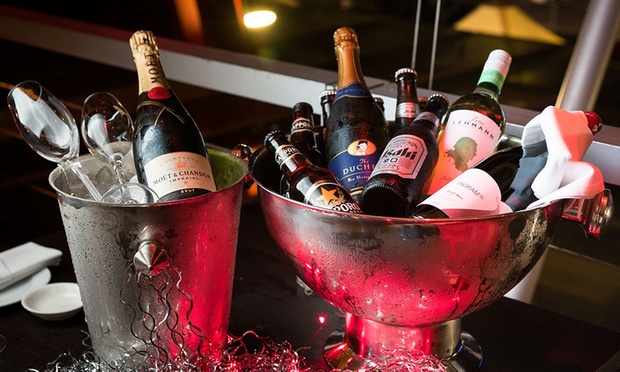 Kobe Jones
Situated in the heart of Darling Harbour, Kobe Jonese is a sophisticated yet laidback dining venue, offering both indoor and outdoor dining areas and glittering water views. Kobe Jones believes in 'graze dining', where dishes are served in a shared style. The team, led by Executive Chef Jason Palmero, has created a variety of set menus with prime Australian produce in a range of textures and tastes, bringing authentic Japanese to Sydney and Melbourne.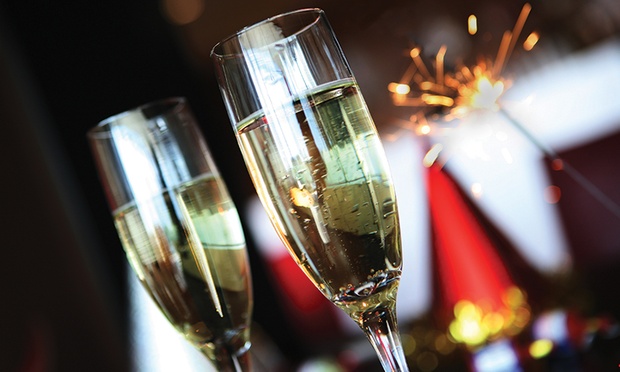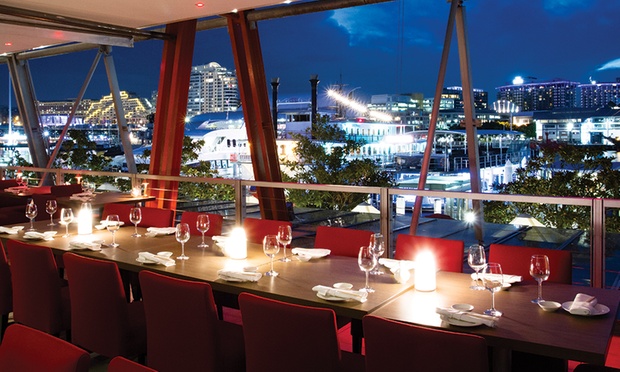 Ratings & Reviews
I have dined in Kobe Jones a few times and they have always been very pleasant. Their volcano roll is to die for and everything else is also quite good, though nothing spectacular. I have always enjoyed the quiet and romantic ambience and staff have always been helpful.
Facebook User, Zomato, Sept 2015
The booking went smoothly and we got our balcony table!. The staff are friendly and professional. It was quite busy on the night and initially drinks service was slow, however food ordering was quick. The waitress was very helpful is assisting us and we chose the 'perfect for two' menu.
nediztu, TripAdvisor, Sept 2015
Details verified 30/09/2015
Learn more about Groupon Merchant Review Policy
Kobe Jones
Kobe Jones presented by Groupon.com.au