In a Nutshell
These racks are made with industrial-strength steel with ample supporting beams and braces to keep the structure steady when fully loaded
Product Details
The Deal
$49 for a 70cm five-tier steel warehouse storage rack in black or grey (Don't pay $99.95)
$69 for a 90cm five-tier steel warehouse storage rack in grey (Don't pay $142.95)
$69 for a 90cm five-tier steel warehouse storage rack in black (Don't pay $144.95)
$69 for a 90cm five-tier galvanised steel warehouse storage rack in black (Don't pay $162.95)
$69 for a 90cm five-tier steel warehouse storage rack in silver (Don't pay $162.95)
$79 for a 120cm five-tier steel warehouse storage rack in blue-orange or black (Don't pay $274.95)
Please note, delivery restrictions apply, see fine print for details
Highlights
150kg capacity per shelf
Industrial strength steel construction
Beams and braces
Adjustable shelf height
Boltless assembly
Reinforced frame
Coated finish for rust resistant
Features
70cm Five-Tier Steel Warehouse Storage Rack
Product size: 70cm x 30cm x 150cm
Capacity: 150kg/tier
Weight: 9kg
90cm Five-Tier Steel Warehouse Storage Rack
Product size: 90cm x 40cm x 180cm
Capacity: 200kg/tier
Weight: 19kg
120cm Five-Tier Steel Warehouse Storage Rack
Product size: 120cm x 40cm x 180cm
Capacity: 200kg/tier
Five-Tier Steel Warehouse Storage Rack: 70cm - Black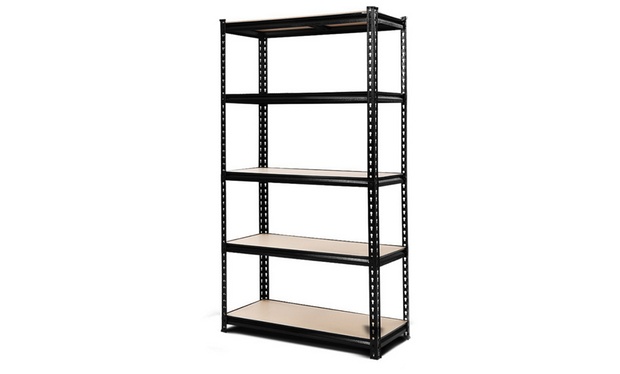 Five-Tier Steel Warehouse Storage Rack: 70cm - Grey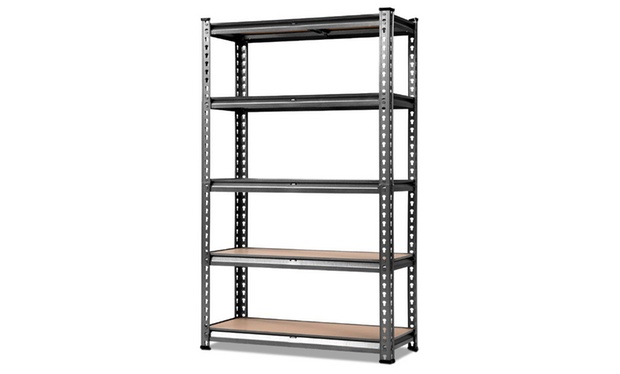 Five-Tier Steel Warehouse Storage Rack: 90cm - Black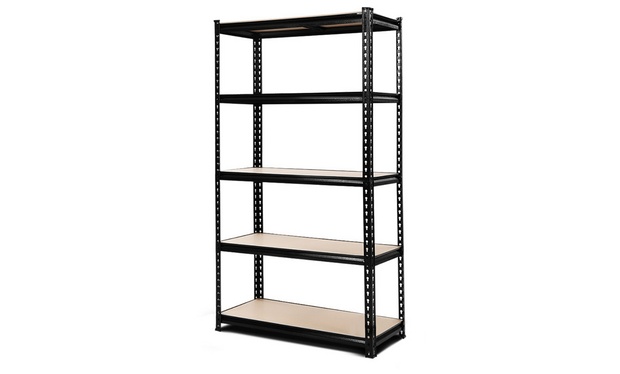 Five-Tier Steel Warehouse Storage Rack: 90cm Galvanised Steel - Black
Five-Tier Steel Warehouse Storage Rack: 90cm - Silver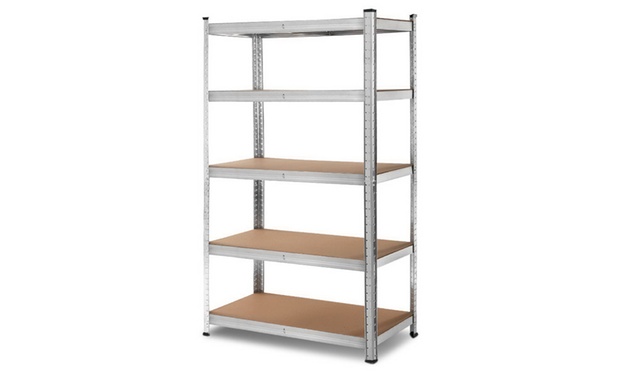 Five-Tier Steel Warehouse Storage Rack: 90cm - Grey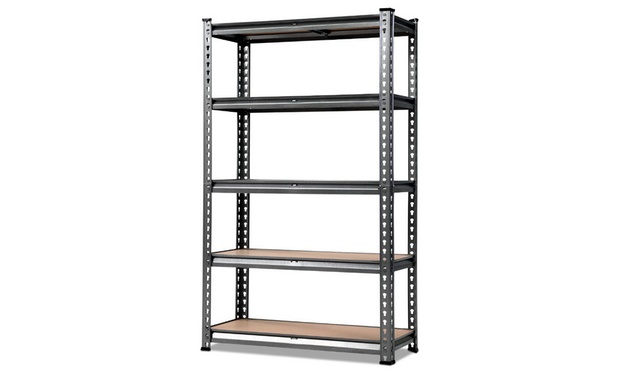 Five-Tier Steel Warehouse Storage Rack: 120cm - Blue-Orange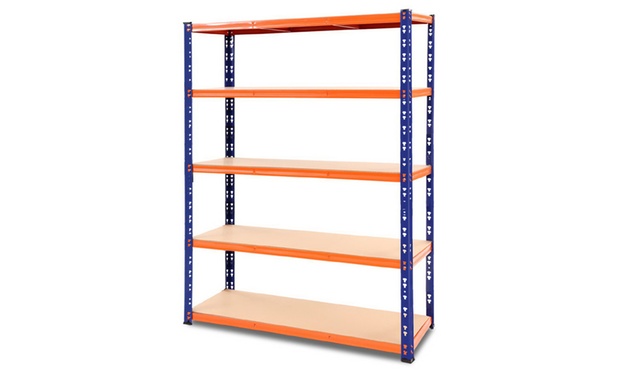 Five-Tier Steel Warehouse Storage Rack: 120cm - Black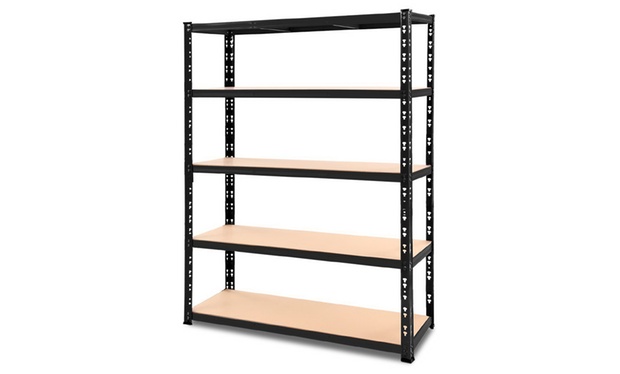 Fine Print
• Variable postage & handling fee on checkout
• Delivery Only available to Metro areas. Click Here for Included Post Codes.
• Please ensure you are within the delivery zone as incorrect orders will be cancelled
• No refunds for change of mind
• Price compared to www.bravojoy.com.au
• Standard fine print for all deals


Shipping Information

• Estimated delivery for Sydney/Melbourne/Brisbane metro customers is 2-5 business days
• Nationwide maximum delivery time is 2 weeks
• A valid phone number is required to assist with delivery
• For more on shipping, see the FAQ

• Please note: Due to increased volumes and the impact of COVID-19 our carriers are experiencing some delays, please allow an additional 7-14 days delay on your order.