Highlights
These courses aim to teach critical skills required to analyse space, improve the balance and harmony of homes and how to decorate them
What You'll Get
The Deal
$9.95 for an interior design and home styling online course (Don't pay $119)
$9.95 for a feng shui interior design online course (Don't pay $99)
$9.95 for a home decor and refurbishment online course (Don't pay $99)
$16.95 for any two interior design and home styling online courses (Don't pay $218)
$22.95 for all three interior design and home styling online courses (Don't pay $317)
Interior Design and Home Styling Online Course
How to analyse space for design
What elements to consider first
What to take into account when choosing design features
How to work with practical building features and utilities
How to use a space and flowchart to plan your project
Balancing space and function with style
Choosing harmonising/contrasting or feature materials for floors and walls
Blending lighting with your overall design concept
Using a colour wheel to choose winning colour combinations
Choosing fabrics, textures and patterns that please clients senses
Everything you need to be a success in this industry and join the ranks of your favourite designers
Feng Shui Interior Design Online Course
Ideal for a practising interior designer in search of additional accreditations and qualifications, as well for homeowners and renters who want to improve the balance and harmony of their home. Interior design is about carefully controlling the look of your home, but Feng Shui takes this a step further, by allowing you to control how your home feels.
Course details
Module 1: An Introduction to Using Feng Shui Indoors
Module 2: Feng Shui Basics for a Happy, Balanced Home
Module 3: Common Feng Shui Forms, Doors, and Windows
Module 4: Feng Shui in the Kitchen and Eating Spaces
Module 5: Feng Shui in the Bedroom and Sleeping Spaces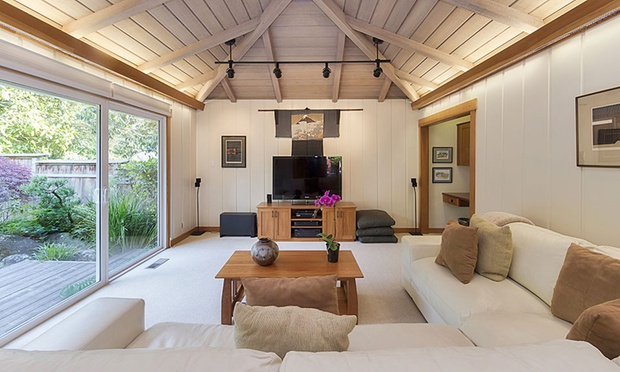 Home Decor and Refurbishment Online Course
This course will take you through the basics of creating your dream home, through decoration, refurbishment, and repair. Whether you live in an apartment or your own home, you can learn how to approach repairs, how to work with contractors, and how to plan your refurbishment for creating your own home within budget. With step by step guides for planning, budgeting, and hiring contractors, as well as information and resources for doing the work yourself, you will come away fully prepared to take on any home renovation project. You'll also learn the basics of interior design, and how to style rooms to create moods, looks, and most importantly, how to make your home a joy to live in.
Course details
Module 1: Why Renovate?
Module 2: Considerations
Module 3: Hiring and Working with Contractors
Module 4: Paperwork and Legal
Module 5: Design Inspiration and Ideas and Checklists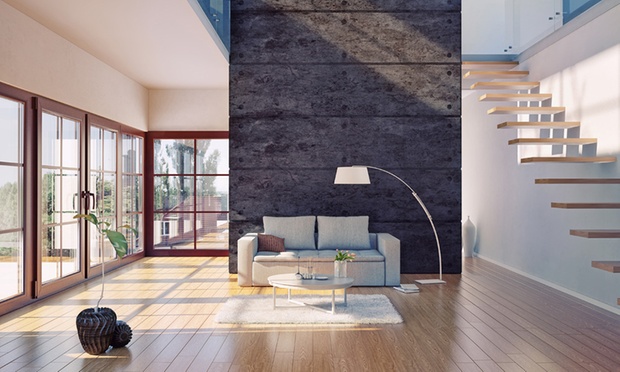 The Fine Print
• Limit of 5 vouchers per person
• No refunds for change of mind
• This course may be accredited by a private organisation and may not be formally recognised in Australia or New Zealand
• Price compared to www.trendimi.com
• Students have 45 consecutive study days to finish the course after activation.
• Online redemption only.
• Free PDF certificate at the end of course issued by Trendimi and confirming your course completion - the course needs to be successfully completed to be eligible.
• You can also request an internationally recognised certificate issued by independent accreditation body - International Council for Online Educational Standards. This certificate is issued in hard copy only and is posted to your address. Certificate fee applies.
• Standard fine print for all deals


How to Redeem

• Redeem by: 30 June 2021
• Redeem online: http://trendimi.com/vouchers
(1) Enter your voucher code and upload PDF voucher
(2) Click validate
(3) Finish registration - if you have picked option that allows 'any 2 courses', please pick the two courses of the three displayed before finishing registration.
• For enquiries: https://trendimi.com/contact-us

About Trendimi
Thanks to the instructors at Trendimi, the world of fashion, events, beauty, health, and interior design is only a few clicks away. In fact, they don't even require customers to leave their houses. Their collection of online courses has helped over 190,000 students from 139 countries bolster their personal fashion knowledge or prepare for careers in the personal shopping or clothing and style industries. Over 70 professional online courses can help students jump-start careers in fields as diverse as nail artist and event planner.