Highlights
97%
of Groupon customers
recommend this business
(based on 450+ reviews)
Winner of AMG's Best Vegetarian Restaurant in Sydney 2011
Featured as one of Sydney's best cinema experiences in the Sydney Morning Herald
Experience something new for date night with a dinner followed by a movie in an in-house boutique cinema
Feast on an all-you-can-eat vegetarian buffet with a selection that changes daily
Sample karmic delights such as dahl soup, baked penne pasta, cauliflower pakoras and vegetable curry
Take some time to digest before heading upstairs to the movie room where you can recline on soft cushions while watching the latest cinema releases
Fine Print
• Max 1 voucher per couple per visit
• Valid for eat-in only
• The Govinda's dinner and cinema experience is not recommended for children under 8 years old
• Please expect Fri and Sat to be less intimate than on weekdays due to larger crowds
•
Standard fine print for all deals
How to Redeem
•
Valid to: 03 Feb 2016
• Bookings must be made at least: 48 hours in advance
• Book online:
http://www.govindas.com.au/form/bookings.html
(1)
Select "Movie / Dinner Deal" in booking type field
(2)
Complete booking form and state Voucher and Security Code in Enquiries/ Comments field
• Present printed or smartphone voucher on arrival
• Download free Groupon app for
Android
and
iOS
•
Timetable:
http://www.govindas.com.au/movie_times.html
The Deal
$45 for an all-you-can-eat vegetarian buffet dinner and movie for two people (total value up to $59.60)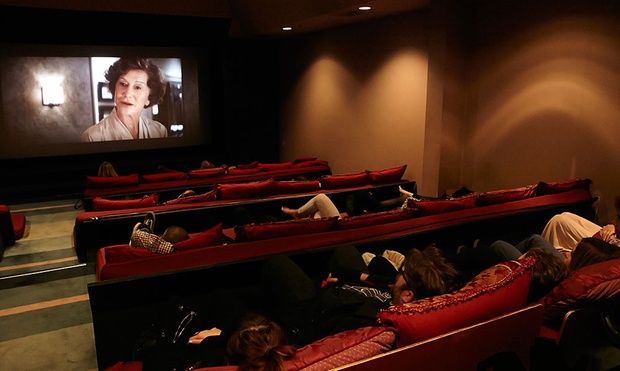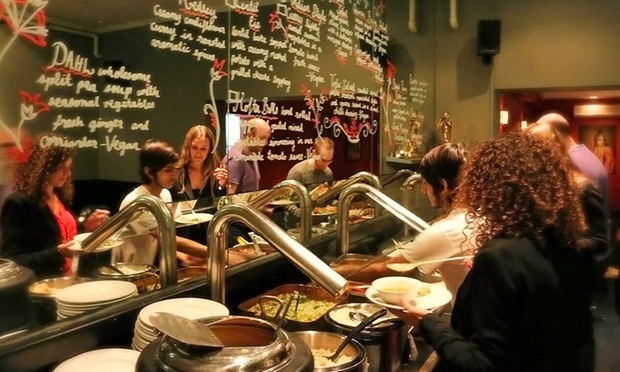 Govinda's Cinema & Restaurant
Govinda's Cinema & Restaurant is an inner-Sydney dining institution. Offering a wide variety of vegetarian dishes served all-you-can-eat buffet style, Groupies seeking meat-free meals will be overwhelmed with choice. Once stomachs are lined, diners then head upstairs to see the latest film releases on the big screen as they recline on floor cushions and couches. Govinda's offers something completely new for date night or an evening out with friends or family.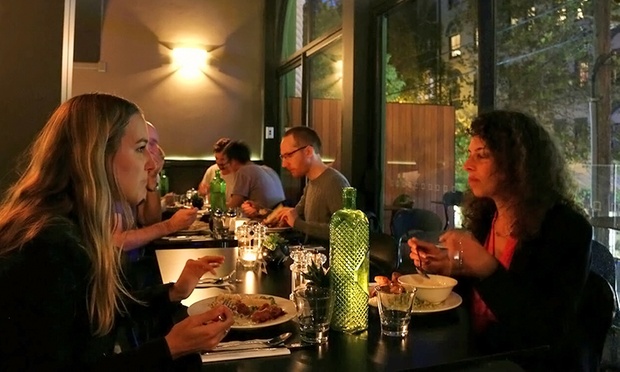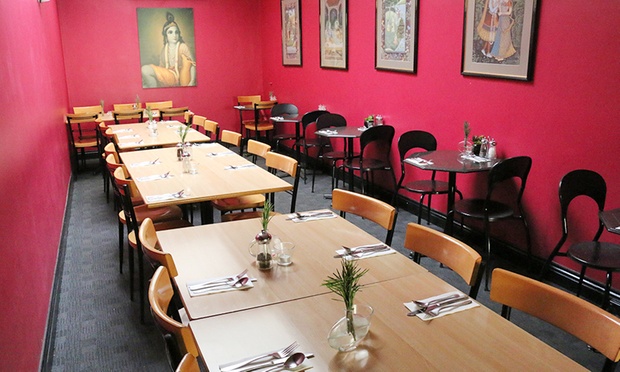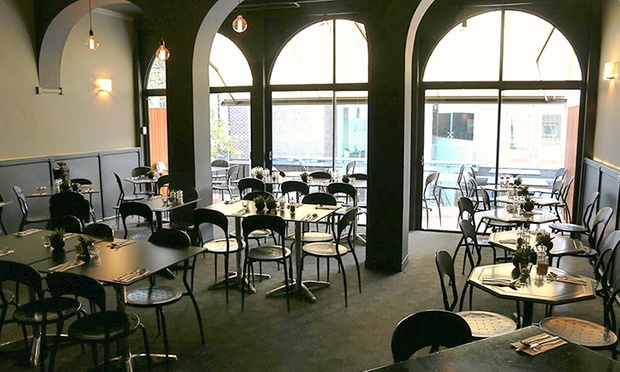 Groupon Customer Reviews
97%
of Groupon customers
recommend this business
(based on 450+ reviews)
"The food was delicious and also enjoyed the film"
"Restaurant service was excellent, and all staff accomodating and friendly."


"Thank you for the amazing food and service. Love the cozy movie theatre"
Ratings & Reviews
Had dinner and watched a movie here a few weeks back and it was a very nice relaxing night out. The food is vegetarian and served buffet style, very nice, it was like eating a typical home cooked meal...... minus the meat...... The venue is quite nice and after eating you go upstairs to the theatre and lay down on big lounges and watch a movie in comfort..... loved it. We were even lucky enough to catch a really great movie.... we will be back here for sure. Loved it.
Bbbbrett, Zomato, Sept 2015
Considering that this is my first vegetarian experience, I absolutely loved it. We too purchased a voucher from Groupon, but that didn't mean that our experience was any different. It was very busy, but everyone got to the buffet with heaps of food still there. There was not one dish that I could say anything negative about.
Bek T, TripAdvisor, August 2015
Details verified 02/10/2015
Learn more about Groupon Merchant Review Policy
Govinda's Cinema & Restaurant
Govinda's Cinema & Restaurant presented by Groupon.com.au