Highlights
86%
of Groupon customers
recommend this business
(based on 700+ reviews)
See the start of the famous Sydney to Hobart Yacht race from the water
Cruise the Harbour for three hours
Panoramic views of the Bridge, Sydney Opera House and Centrepoint Tower
Menu for day and evening cruise includes Aussie BBQ with steak, sausages, rolls and salads
Fine Print
• Purchase multiple vouchers
• Child ticket valid for children 9 years or younger
• Please arrive at King Street Wharf 4 at 11am for a strict 11.30am departure
• Not valid for BYO
• Recommended dress code: smart casual
•
Standard fine print for all deals
How to Redeem
•
Set Cruise date:
Fri 26 Dec 2014 (11:30am-2:30pm)
• No booking required
• Present printed voucher on arrival
Pirates are actually mermaids who have undergone extensive surgery to blend in amongst beings with natural bottom halves. Go nautical with today's Groupon for Starship Sydney on Sydney Harbour: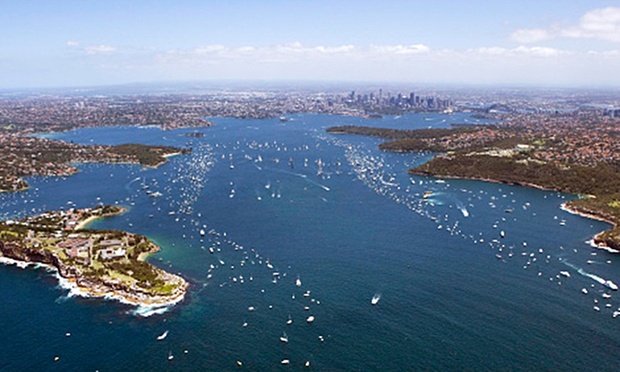 The Deal
$49 for a Boxing Day Cruise ticket for one child (total value up to $129)
$79 for a Boxing Day Cruise ticket for one adult (total value up to $149)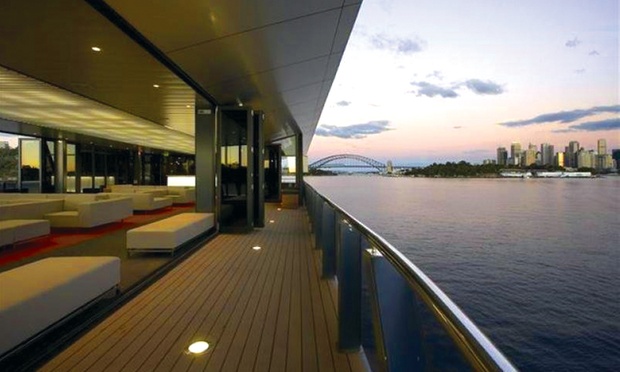 Starship Sydney
Starship Sydney and The Pontoon are cruise vessels specifically designed to make the most of Sydney's views. The ships boast modern interiors and roomy viewing areas, with wraparound windows for panoramic views of the harbour and protection from the elements. The ships are catered and a range of function options are available for weddings, corporate functions and private parties.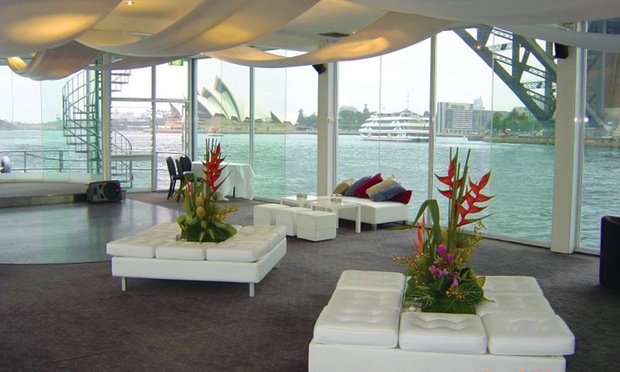 Starship Sydney
Starship Sydney presented by Groupon.com.au