Highlights
You have to be in it to win it: Get 100 chances to win each week across two individual draws
A syndicate is a group of lottery players who share the cost of a ticket to play more games and increase their chances of winning. The prize is then shared out among all the winners
Each voucher includes a 1/100th share in the Oz Combo syndicate. One share includes 50 games for Oz Lotto and 50 games for Oz Powerball
The combo has the potential to reach an astonishing $182 million jackpot
Winmorelotto is one of the world's biggest lotto syndicates
Safe and secure, with all tickets scanned into your account within 48 hours for you to view
100% Ticket Scan Guarantee ensures that every ticket in your chosen syndicate is an original purchased by Winmorelotto's dedicated lottery agents
Check out the FAQ page for more information
Fine Print
• Limit of 1 voucher per person
• New customers only
•
Valid credit card details are taken at time of voucher redemption
• Weekly subscription is ongoing and must be cancelled within four days of redemption to prevent continued play

• Winnings must be over $10 in order to withdraw
• Wins between $10 and $600 are paid directly into your bank account within 48 hours.
Wins $600 and over are communicated to you directly and payment arranged within 72 hours
• 100 shares per syndicate: 50 games for OZ lotto and 50 for OZ Powerball
• Syndicates close 3 days prior to live draw
• Valid for ages 18 and over
•
Standard fine print for all deals
How to Redeem
•
Registration must take place by: 24 May 2015
• Book online:
www.winmorelotto.com/groupon
• Enter Voucher Code
• Enter personal details to create account
• Enter card details
• Go to checkout
• Registration email will be sent to confirm subscription
When you enter the lottery, there is a 1 in 176 million chance that you won't have to go to work on Monday. Increase your chances with today's Groupon for Winmorelotto:
The Deal
$12 for two week's entry to Oz Lottery and Oz Powerball (total value up to $24)
$24 for four week's entry to Oz Lottery and Oz Powerball (total value up to $48)
Try your luck with a total of 100 chances to win on two individual draws each week. The combined jackpot is guaranteed to be $6 million, with the potential to reach $182 million (that's a lot of cash to spend on Groupon vouchers, just sayin'). The Oz Combo syndicate is a group of lottery players who buy shares of multiple lottery tickets. Each syndicate has 100 shares and this Groupon entitles you to one share in each week's draws, with 50 games for Oz Lotto, and 50 games for Oz Powerball.
How it Works:
Winmorelotto
Winmorelotto is one of the world's biggest lotto syndicates, with plays in the largest lotteries around the globe. The local agents buy official lottery tickets on your behalf and collect any winnings for you, giving you greater chances of winning while minimising risk. Smaller winnings are stored in a secure account and deposited directly to the winner, while bigger wins are transferred to the lucky person by method of choice. Winmorelotto is owned by a company with over 10 years' experience in global lottery syndicates, and experienced agents are on hand to support you every step of the way. 
Winmorelotto strives to provide the safest, most secure and most responsible lottery experience online, with no hidden fees, and all transactions protected by industry-standard payment systems. If you have any lingering hestitations or questions, check out the FAQ page for your peace of mind.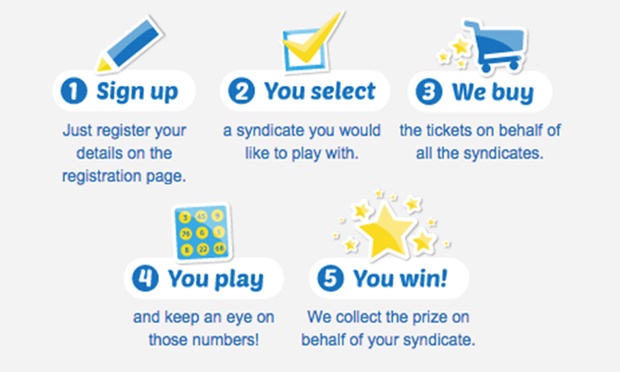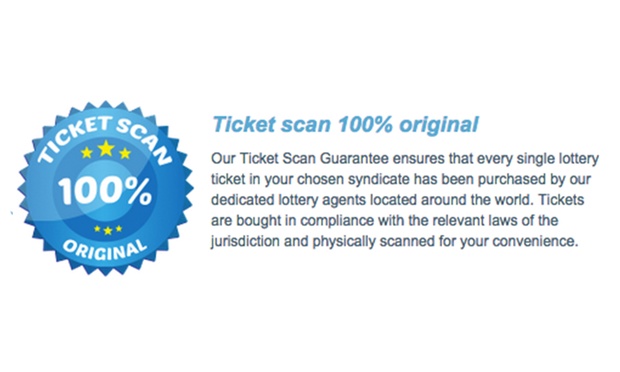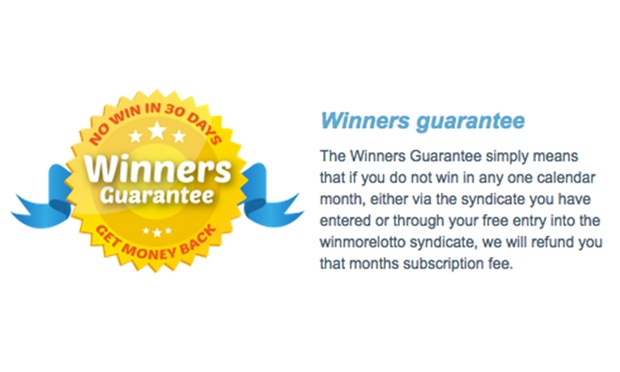 Winmorelotto presented by Groupon.com.au