In a Nutshell
Exclusive chance to own a pair of Prime Minister Tony Abbott's worn 'budgie smugglers', retrieved from his local Surf Life Saving Club
Product Details
The Deal
A Groupon exclusive and the first item up for auction to launch our new category of celebrity paraphernalia called Groupon Groupies, this is a once-in-a-lifetime opportunity for one lucky Groupie to own a piece of political history and get up close to Australia's own Prime Minister Tony Abbott.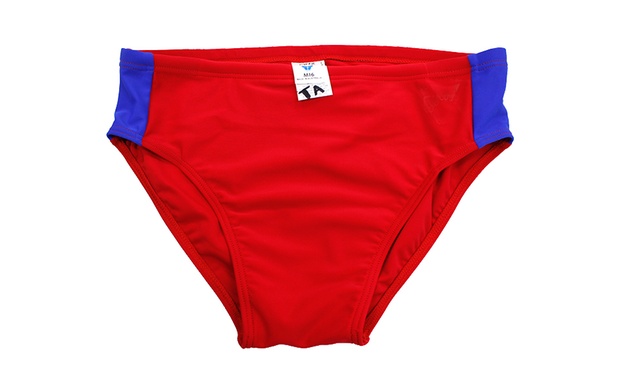 Renowned for his love of fitness and affiliation with the Queenscliff Surf Life Saving Club in Manly, Tony Abbott has donned his infamous red and blue budgie smugglers on many aquatic occasions, whipping media and the general public into a frenzy of eager anticipation every time this glistening political Adonis exits the water and runs onto the sands of Sydney's Northern Beaches.
Possibly photographed more than any other swimwear in history outside of Borat's lime green mankini, these iconic Speedos were found in-situ, freshly worn and salt crusted, on a bench in the change rooms of Queenscliff Surf Life Saving Club by a member of the Society of Australasian Domestic Interior Executives (SADIE), who has verified the item's authenticity.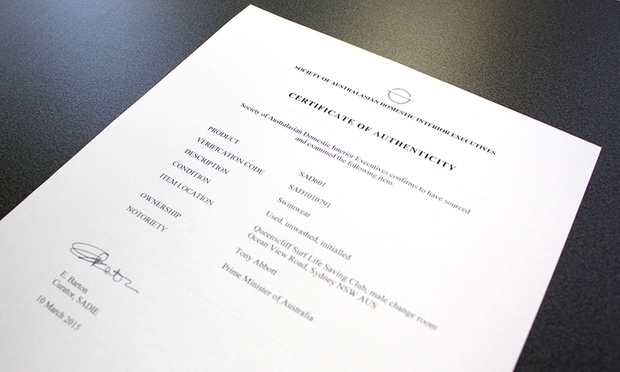 In addition to the swimwear, the owner will also receive a framed certificate of authenticity, which will no doubt impress friends, neighbours and relatives who pop over to check out (and possibly try on) Mr Abbott's budgie smugglers for themselves.
Please note, this purchase comes with more feel good factor than your local election candidate kissing a baby, with a portion of the auction profits delivered directly back to SADIE to support training interior executives with job skills, such as floor scrubbing and polishing. Start bidding by clicking here.
Fine Print
• Bidding open to all Groupon customers
• Item available for auction 1 April 2015 only (ends 11:59pm AEDT)
• Item will go to the highest bidder
• See further fine print and entry instructions here

How to Redeem

• To place a bid click here