Highlights
Please help the victims of the Nepal earthquake, the biggest in more than 80 years, by donating to assist with immediate needs like shelter
About This Deal
The Deal
$5 donation to the Nepal Earthquake Appeal
$10 donation to the Nepal Earthquake Appeal
$25 donation to the Nepal Earthquake Appeal
$50 donation to the Nepal Earthquake Appeal
$100 donation to the Nepal Earthquake Appeal
$500 donation to the Nepal Earthquake Appeal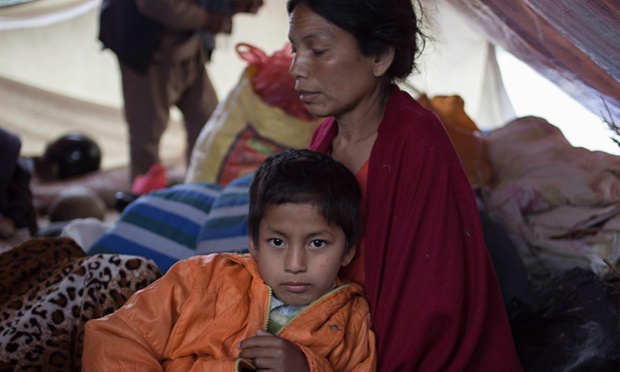 THOUSANDS DEAD IN NEPAL - PLEASE HELP
Nepal has been struck by a massive 7.8 magnitude earthquake, the biggest in more than 80 years.
Scores of buildings have collapsed. People are digging with bare hands to try and reach those trapped under rubble. The death toll is expected to rise into the thousands as search and rescue efforts continue.
"Many people are too frightened to go into the buildings due to fear they will collapse with aftershocks," says World Vision's national director in Nepal, Liz Satow. "There is still shaking and loud thundering noises around us."
World Vision has more than 200 staff on the ground in Nepal already responding to the needs of survivors, especially children. The most immediate needs will be for clean water, food, household supplies, temporary shelter and protection for children.
As the full extent of this enormous tragedy emerges, every minute counts. We must act immediately to save lives and help those who are suffering.
Please donate now to help those devastated by this earthquake.
Fine Print
• Purchase multiple vouchers
• Groupon Australia is fundraising on behalf of World Vision Australia and will donate 100% of all funds received
• All funds raised are applied to the to the emergency response and for rehabilitation activities in the affected areas. Should the funds raised exceed the amount required to meet the emergency needs of the people in affected areas, or if there are changes in circumstances beyond World Vision's control that limit its ability to use all funds in the affected areas, World Vision will use the excess funds to help people in other life-changing emergency situations
• All donations are tax deductible and World Vision Australia will issue tax invoices via email
• No refunds for change of mind
• Standard fine print for all deals


How to Donate

• Select the amount you would like to donate
• No further action required
• Groupon will donate 100% of all funds received to World Vision Australia
About World Vision Australia