Pheidippides, the first marathon runner, only agreed to run all that way because he was promised a plate of delicious fried saganaki at the end. Dash in for Greek cuisine with today's Groupon for Ahgora, Glebe:
The Deal
$99 for a six-course Greek banquet with a glass of wine for two people (total value up to $168.50)
$109 for a six-course Greek banquet with a bottle of wine for two people (total value up to $201.50)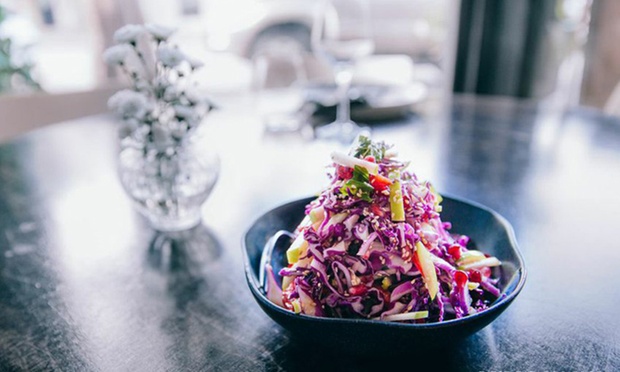 Highlights
Kick things off with starters like charred octopus and black lentils, and a mezze platter brimming with taramasalata, tzatziki, olives and paprika pita bread
Tempt the taste buds with courses that may include haloumi ravioli, and roast potatoes with a red cabbage salad
Feast on a traditional dish like slow-roasted lamb with spiced eggplant purée
Sweeten the experience with a dessert such as lemon strudel
Complement the meal with a glass or bottle of Pinot Noir, Shiraz, Pinot Grigio or Sauvignon Blanc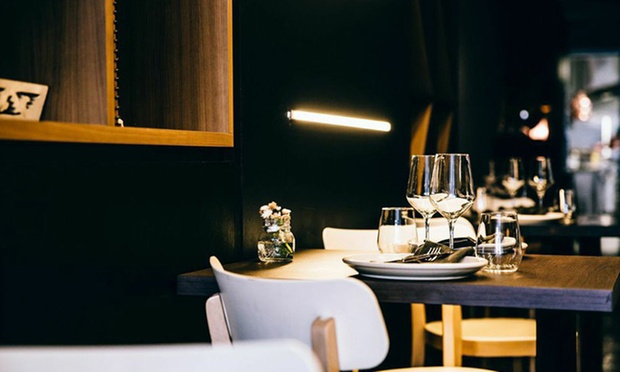 Menu
Mezze plate with taramasalata, tzatziki, olives, and paprika pitta bread
Charred octopus with black lentils, herbs, yoghurt, and sweet potato chips
Haloumi ravioli with brown butter, sage, golden raisins, walnut, and lemon jam
Roast potatoes with garlic dip and red cabbage salad that includes green apple, mint, almonds, and citrus dressing
Slow-roasted lamb with spiced eggplant purée, chickpeas, and pistachio crunch
Lemon strudel with lemon curd, green apple sorbet, and fresh fruit
Menu items may be subject to seasonal change.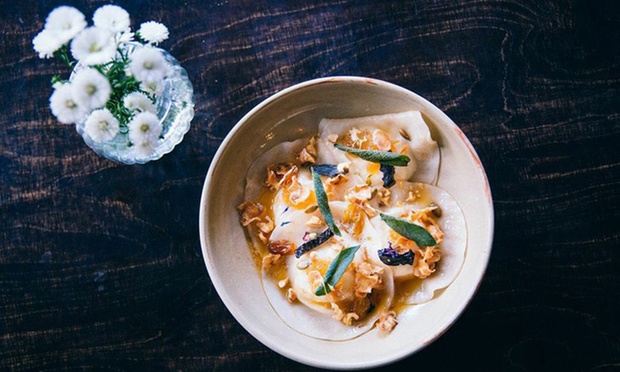 Ahgora
Ahgora takes its name from the term meaning 'meeting place' in Ancient Greece. True to its name, the restaurant aims to offer a friendly and vibrant hub for family and friends to share conversation and authentic food. The restaurant serves breakfast, lunch and dinner with two set banquet menus also available to satisfy all the tastes of a large group. Ahgora is also fully licensed and also encompasses a cocktail bar. Feast between Tuesday-Sunday on Glebe Point Road.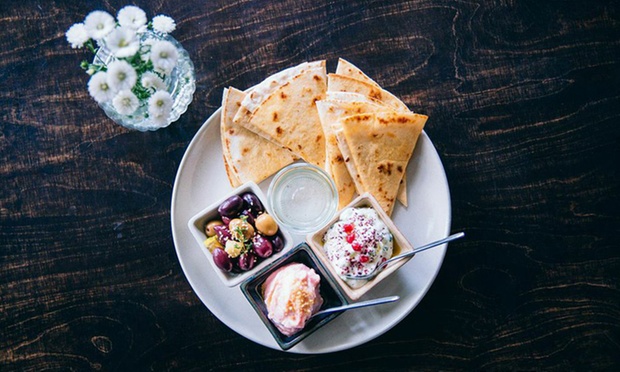 Groupon Customer Reviews
100%
of Groupon customers
recommend this business
(based on 75+ reviews)
"Amazing service. Amazing food."
"Very nice staff, beautiful atmosphere and interesting dishes"
"Thank you for the great food, service and atmosphere. One of, if not the, best deals I've experienced. I'll be back as a full paying customer"

Ratings & Reviews
Discovered this place on Menulog and was blown away so went there with 6 friends for lunch and was impressed again. A modern and creative take on Greek food...
Always Hungry, Zomato, Jan 2016
It is my absolute favourite. I literally have to force myself not to go all the time and couldn't chose a favourite dish. The food is innovative and super delicious, flavours like you have never tasted before. Service is great with attentive and very friendly staff, they always have a smile for you :)
DianaB1984, TripAdvisor, Nov 2015
Details verified 12/02/2016
Learn more about Groupon Merchant Review Policy
Customer Reviews
Second time to the restaurant. Love the octopus and the tender lamb. Strongly recommend!
The food was great, the first waitress was very cold however the last one was gorgeous!
Ahgora is a beautiful little restaurant tucked away on Glebe Point Road. From the dips to the salads to the lamb to the ice cream, the flavours were unique & amazing.
1