Highlights
Strap in and feel the need for speed while whizzing around a winding track in a V8-powered race buggy, a Yamaha YXZ or a WRX Turbo Subaru
About This Deal
The Deal
$29 for one hot lap in a WRX Turbo Subaru, V8 race buggy or a Yamaha YXZ ATV buggy (total value up to $50)
$79 for three hot laps in a WRX Turbo Subaru, V8 race buggy or a Yamaha YXZ ATV buggy (total value up to $150)
$99 for five hot laps in a WRX Turbo Subaru, V8 race buggy or a Yamaha YXZ ATV buggy (total value up to $199)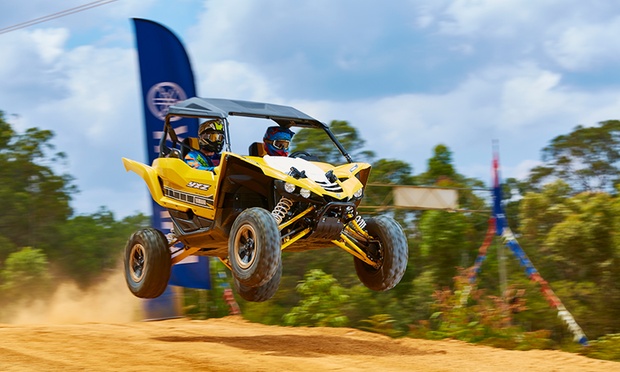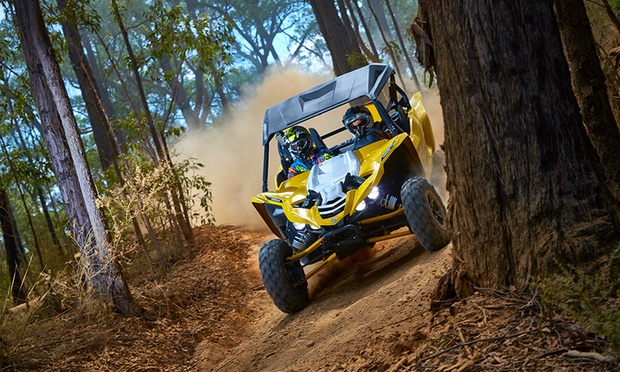 Highlights
V8 race buggy capable of reaching speeds of up to 220km an hour
Or choose to drive a Yamaha YXZ ATV buggy or a WRX Turbo Subaru rally car instead
Track purpose-built for racing
Includes briefing and all safety gear
Refreshments provided
Over 1,800 likes on Facebook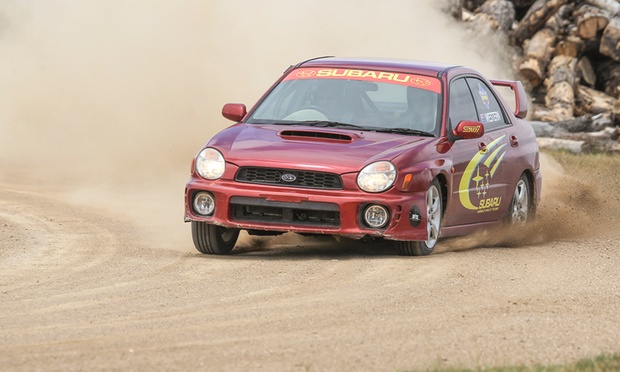 Groupies strap into their choice of a race buggy replete with a V8 Lexus engine, a Yamaha ATV buggy or a WRX Turbo Subaru rally car and whiz around a winding track that features hairpin turns and long straight sections in which racers can build up speed. The session starts with a full briefing before kitting up in all the necessary safety gear and jumping into the cockpit, which is equipped with a personal intercom to keep drivers in touch with their instructors. Refreshments are provided to keep racers hydrated.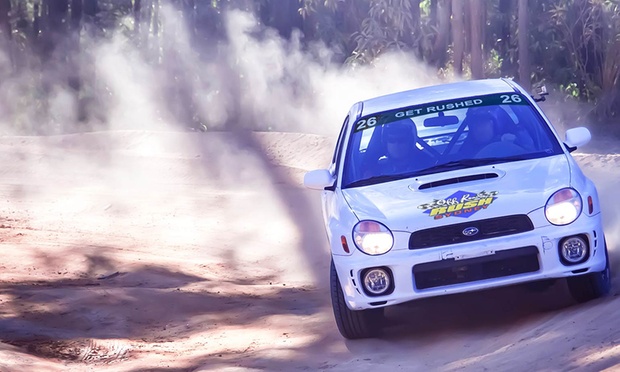 Off Road Rush Sydney
With its Sydney operation located on Putty Road, Colo Heights and its Adelaide location at the Mid Murray Motorplex in Cambrai, Off Road Rush Sydney offers rev-heads the chance to get behind the wheels of an off-road super buggy or turbo rally car. The V8 race buggies are powered by a roaring Lexus engine and allow drivers to push themselves to the limit, capable of speeds of up to 220km an hour. The WRX Turbo Subaru rally car is capable of racing at up to 200km an hour and offers drivers the chance to whip around the course with an instructor by their side. Off Road Rush Sydney also offers a range of corporate packages designed to help workplaces bond, build rapport and learn teamwork in high-pressure situations.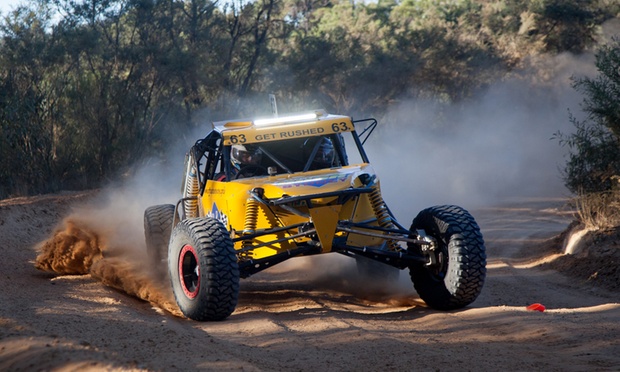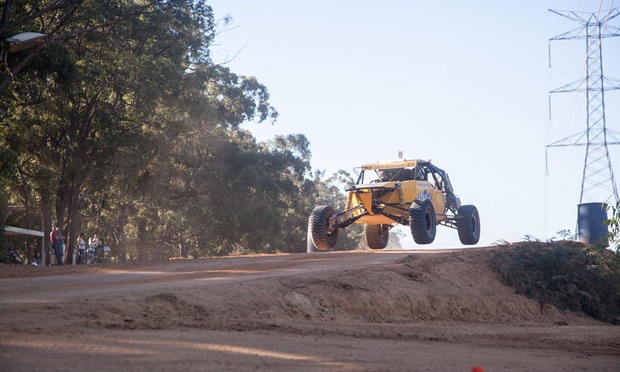 Need To Know
• Limit of 2 vouchers per option
• 14-day cancellation policy to reschedule
• Cancellations that occur 7 days or less from the session will deem voucher forfeited
• Valid for ages 7 and over
• Max weight 130kg
• Max height 210cm
• Participants must sign Off Road Rush Sydney indemnity form (waiver)
• Must be in good physical health and not be under the influence of alcohol or drugs
• Valid at NSW and SA locations only
• Customers will be contacted to notify them of any no drive days due to adverse weather conditions
• Any optional extras are payable directly to Off-Road Rush Sydney
• Original value verified on: 23 Aug 2016
• Standard fine print for all deals


How to Redeem

• Expiry: 6 months from purchase
• Book online: http://www.offroadrushsydney.com.au/
(1) Select Groupon Deals under Hot Deals tab
(2) Click Book Now on deal option bought
(3) Select 1 navigator as multiple vouchers will need to be booked individually. If there are two vouchers to redeem, repeat steps 1-3 for each unique voucher code
(4) Select required date and session time
(5) Fill in contact and other detail
(6) Enter Voucher Code and click use voucher
• Present printed or smartphone voucher on arrival
• Download free Groupon app for Android and iOS
• Session times:
NSW: Fri-Sun: 11.15am and 2.15pm
SA: Sat-Sun: 11.15am and 2.15pm

About Off-Road Rush Sydney