Highlights
Adults and children can get on board of a 19th century vessel and learn about sailing the seven seas through interactive displays
Recent Positive Reviews
100% Verified Reviews
All reviews are from people who have redeemed deals with this merchant.
Great entertainers on board
The staff are wonderful - always in pirate character, full of energy and amazing with the kids getting them Involved in activities (we went on 'pirate day' which is the first Sunday of each month) Everyone had heaps of fun
Very well set out mini-Museum alongside the Pollywoodside. The children's tour had something for everyone, covering the history and what life was like aboard on long voyages. Interactive - including activities such as ringing bells, pulling up bales in the cargo hold and scrubbing decks, with a certificate and "wages" handed out at the end...very happy (and enlightened) kids. Highly recommend it.
Absolutely brilliant. Our kids loved it.
We all had a great time. The stuff are all friendly.
Isabelle
TOP REVIEWER
HELPFUL REVIEWER
Great ship to visit. Great indoor small museum with a short movie and artefacts. Very interesting for adults and children alike. We went on the first Sunday of January 2020 to take part in the "Pirate Day" activities. Our children (3 and 6 years old) loved it! The staff disguised as pirates were very friendly! I would highly recommend it on the Pirate days for children, not so much on a regular day as they might lose interest in the ship within the first 10 mins. Overall we were very pleased with our visit! And we got to visit the DFO next door. ;)
Such an awesome activity to do with children. The staff are incredible and so good with the kids. They are funny and witty and engaging and the activities are brilliant. We have been twice now and would happily go again. Excellent value for money, a great family activity with something for all ages. Highly recommend!
Kids loved to to have fun with lovely lady guide.
See all reviews
What You'll Get
The Deal
$25 for a family pass to Polly Woodside, Melbourne's Tall Ship Story (total value up to $43)
Highlights
Get on board of a historical vessel and discover what life was like on a tall ship
Entertainment for the whole family
See an array of artefacts and interactive exhibits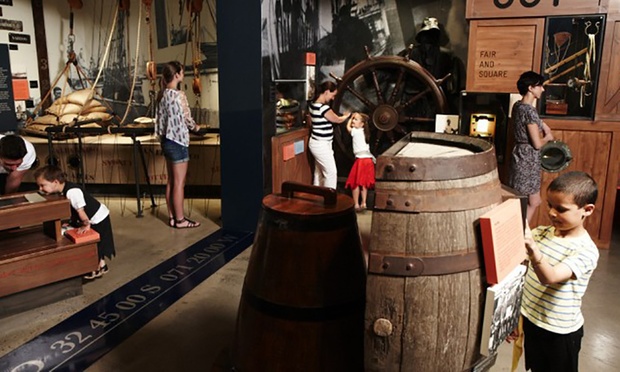 Polly Woodside
Built in Belfast in 1885, Polly Woodside welcomes aspiring sailors to get on board and learn about the life on a tall ship. Adults and children can join the crew and take part in a range of activities including a visit to a history gallery, wharf with picnic facilities and guided tours. During its long lifespan, the three-masted cargo vessel has travelled 1.5 million miles and circumnavigated the world 17 times. Nowadays, it hosts birthday parties, weddings, Pirate Sundays, live theatre shows and school trips.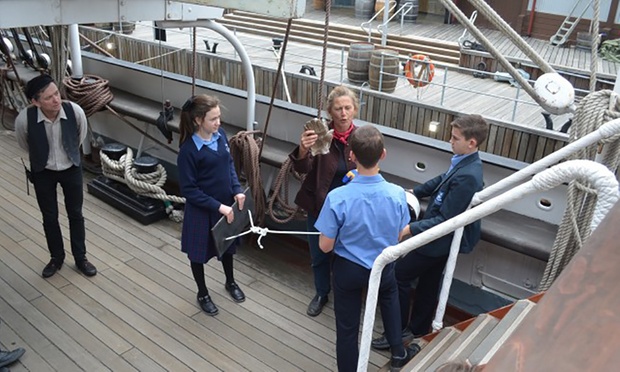 The Fine Print
• Limit of 1 voucher per family
• Family tickets consists of 2 adults & 2 children or 1 adult & 3 children
• Not valid on Christmas Day, Boxing Day, New Year's Day, Good Friday, Easter Saturday, Easter Sunday and Easter Monday
• Please note that there may be wait times during busy periods
• Standard fine print for all deals


How to Redeem

• Expiry: 60 days from purchase
• No booking required
• Present printed or smartphone voucher on arrival
• Download free Groupon app for Android and iOS
• Valid hours:
Sat-Sun, 10am - 4pm (last entry 3.15pm)
Mon-Sun during Victorian school holidays
Not valid for special events.