In a Nutshell
Featuring an easy-to-use non-invasive technology, this test can take provide results in 15 minutes
Product Details
The Deal
$29 for two ecotest COVID-19 rapid antigen saliva test pens
$59 for five ecotest COVID-19 rapid antigen saliva test pens
Delivery not available to WA or SA
Highlights
Easy-to-use non-invasive technology enabling rapid testing
Conveniently self-test wherever and whenever necessary
Simple to use, low cost, rapid testing to enable government, businesses, schools, the elderly, families and individuals
The test is fast, easy and accurate, with a 95% confidence interval
Two-step test that takes just 2 minutes and provides results in 15 minutes
Saliva Test
24-month shelf life
On pack QR code links to brief instructional video
Pack contents-

Two-Pack: two Individual packaged tests, one package insert and two waste bags
Five-Pack: five Individual packaged tests, one package insert, five waste bags

Listed on the ARTG: 372335
Test instructions: Click Here
Precautions
For in vitro diagnostic use only
Each device is for single use only and cannot be reused
Do not eat, drink, smoke, brush teeth, or chew gum for 30 minutes before collecting saliva
Do not swallow
Avoid choking being cautious when inserting the sponge in the mouth
Keep out of the reach of children
Children 2-15 years of age should be tested by an adult
Children aged 15 and over should be assisted by an adult
Do not use this test on children under 2 years of age
Use a separate test for each person
This test is for human use only
Read the package insert prior to use
Directions should be read and followed carefully
Do not use kit or components beyond the expiration date
Do not use if pouch is damaged or open
Test devices are packaged in foil pouches that exclude moisture during storage
Inspect each foil pouch before opening
Do not use devices with holes
In the foil or pouch not completely sealed
Erroneous result may occur if test reagents or components are improperly stored
To not use the kit when any component including test device, protector, base,a package insert is missing
Failure to bring specimens and reagents to room temperature before testing may decrease assay sensitivity, or may lead to false positive results
Inaccurate or inappropriate specimen collection, storage, and transport may also yield false test results
The buffer components in the base include salts, surfactants, preservative is sodium azide and water is the solvent. avoid skin or eyes contact with buffer
Keep the collector clean
Do not touch the collector and make sure it does not touch any surfaces before use
Place the swab in the base immediately after collecting the sample
Covid-19 antigen saliva test kit could detect sars-cov-2 variant alpha, beta, gamma, kappa and delta
Store the covid-19 antigen saliva test kit at 2~30℃ when not in use
Do not freeze
Do not use kit or components beyond the expiration date
Frequently Asked Questions
How do i know if the test worked well?
The covid-19 antigen saliva test kit is a rapid chromatographic immunoassay and detects sars-cov-2 viral antigens in saliva samples through visual interpretation of colour development. once the control line (c) appears, it means the test kit has performed properly
How soon can i read my results?
The test results can be after 15 minutes as long as a coloured band or line appears in the control region (c). do not read result after 30 minutes
How to interpret the test if the colour and the intensity of the lines vary?
The intensity of the colour in the test area (t) varies, however, any shade in the test area (t) should be considered positive
Can the result be incorrect and are there any factors that can affect the test result?
The results will only give accurate results when carefully following the instructions. however, the result can be incorrect. Make sure not to eat, drink, smoke, brush teeth, or chew gum for 30 minutes before collecting saliva. Not pushing the collector into the extraction tube, insufficient sample size, expired tests are the most likely reasons for the missing
What do I have to do if the test result is positive?
Positive result indicates a possible sars-cov-2 infection. It also means there is a risk of infecting others, please contact a doctor or the local health department immediately for a confirmatory PCR test and for follow-up clinical care. Call state and territory hotline for further advice
What do i have to do if the result is negative?
Negative results do not completely rule out sars-cov-2 infection. Please continue to comply with all applicable rules regarding contact with others and protective measures. an infection can also be present if the test is negative, in case of suspicion, being in a high-risk setting or where there is an occupational risk or other requirement, repeat the tests after 1-3 days or have a rt-pcr test, as the coronavirus cannot be accurately detected in all phases of an infection
Contact information for locally available support services
For advice on medical assistance or get confirmation tested for Covid-19 please contact the state or territory hotline
Two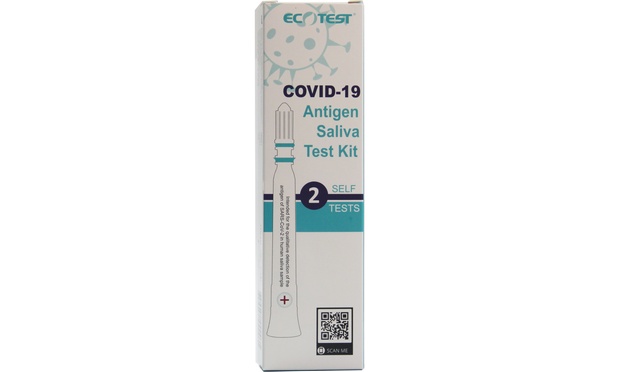 Five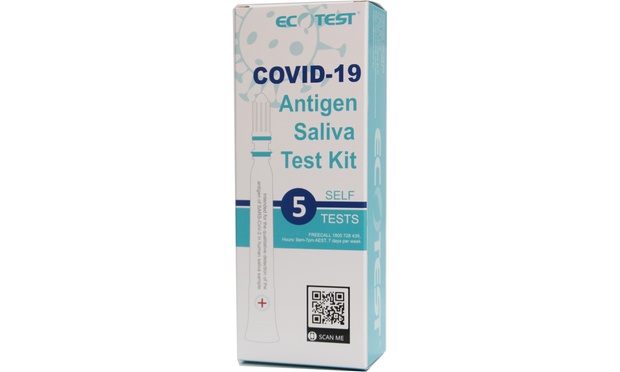 Fine Print
• Variable postage & handling fee on checkout
• Please note: Delivery is NOT available to WA or SA
• No refunds for change of mind
• Standard fine print for all deals


Shipping Information

• Estimated delivery for Sydney/Melbourne/Brisbane metro customers is 5-10 business days
• Nationwide maximum delivery time is 2 weeks
• A valid phone number is required to assist with delivery
• For more on shipping, see the FAQ

Please note: Place your order as early as possible for best chance of Christmas Delivery.
The below dates are a guide for metro locations, orders placed after these dates may not arrive until after Christmas. If you are located outside of metro areas we recommend placing orders even earlier than these dates.

NSW, QLD, VIC, SA, ACT and TAS Friday 10th of December 2021
WA and NT Sunday 5th of December 2021

Unfortunately as carriers are still experiencing delays due to COVID-19 restrictions, in some cases there may be an additional 7-14 days delay on your order.