Tragedy struck when Yogurt, upon realising his love for Ice Cream, snuck into the freezer to be with her, only to face an icy welcome and have his assets frozen forever. Enjoy the silver lining of this romantic tragedy with today's Groupon for Yoforia, Darling Harbour:
The Deal
$5 for $10 to spend on self-serve frozen yogurt and toppings
Want a Suggestion?
100g of mango frozen yogurt ($3.40 value)
100g of silky salted caramel frozen yogurt ($3.40 value)


Total Bill: $6.80 for one person
Flavours may be subject to change.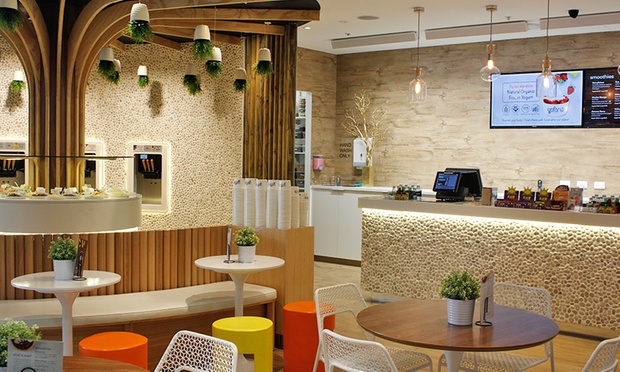 Yoforia Frozen Yogurt
Yoforia strives to bring its customers mostly natural and organic ingredients creating frozen yogurt free from artificial flavours and colours. The Australian company offers a variety of tastes including chocolate, coconut and salted caramel with fresh fruit cut daily and gourmet toppings. Smoothies and acai bowls are also available.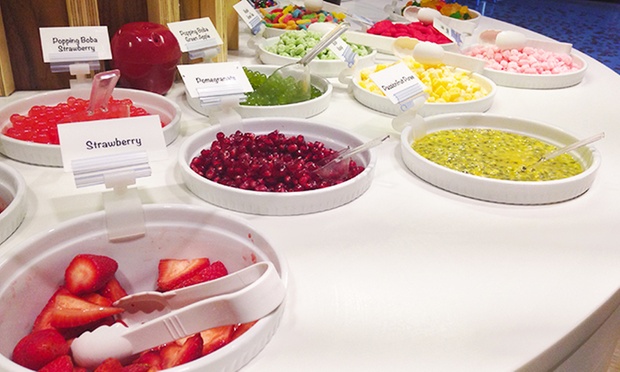 Ratings & Reviews
Great service! I just love it!
Ethieli Revell, Urbanspoon, Oct 2014
Luv luv luv it. Best froyo ever!!!
Lucy Kassis, Urbanspoon,Aug 2014
Details verified 11/07/2013
Learn more about Groupon Merchant Review Policy
Customer Reviews
Cost $10 for 200 grams of ice cream, I consider this overpriced, but the ice cream did taste nice and so did the toppings. The shop looked great inside.
nice but a treat.Costs $3.40 each 100g
Louise G.
·
12 April 2017
I like all the choices available. Chocolate and Passionfruit are my favourites. I recommend you start with the $10 container to sample all of the flavours.
1

Darling Harbour


Shop 111, Harbourside Shopping Centre

+61280841336

Get Directions