Highlights
The fully enclosed boat has a glass roof so you see the waves break over you during 360 degree spins; stay safe with a harness and air-con
Recent Positive Reviews
100% Verified Reviews
All reviews are from people who have redeemed deals with this merchant. Review requests are sent by email to customers who purchased the deal.
About This Deal
While jumping over a sprinkler in the front yard is exciting, some people prefer more high-octane water sports. Get revved up with today's Groupon for Ocean Jetboating, Main Beach:
The Deal
$49 for an Ocean Thrill Ride for one child (total value up to $64)
$59 for an Ocean Thrill Ride for one adult (total value up to $79)
Hop inside a purpose-built jet boat that is fully enclosed with a glass roof and doors so you can see the waves breaking over the cabin. The cabin is sealed and air-conditioned so that thrill-seekers are as comfortable as possible as they take on 360-degree spins in the 880 horsepower boat. Groupies are harnessed up and enjoy staying dry during the experience. The enclosed cabin means adrenalin junkies can embark on their adventure even on rainy days. * Read about blogger Fat Mum Slim's #SensationalSummer experience here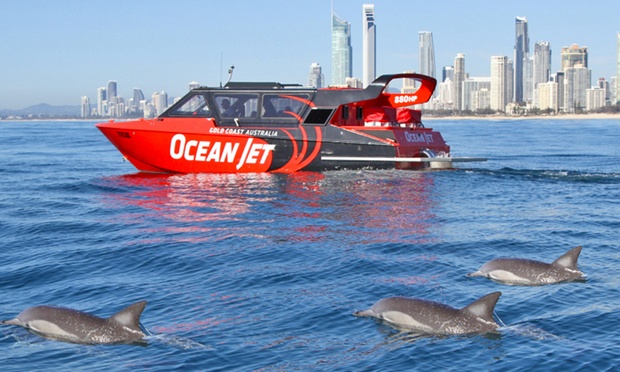 Ocean Jetboating
Ocean Jetboating boast a unique jet boat experience off the coast of Surfers Paradise. The purpose built jet boat offers tourists the chance to stay dry while the boat takes on massive waves and off-shore waters. The company also offer helicopter tours and jet boat lunch packages.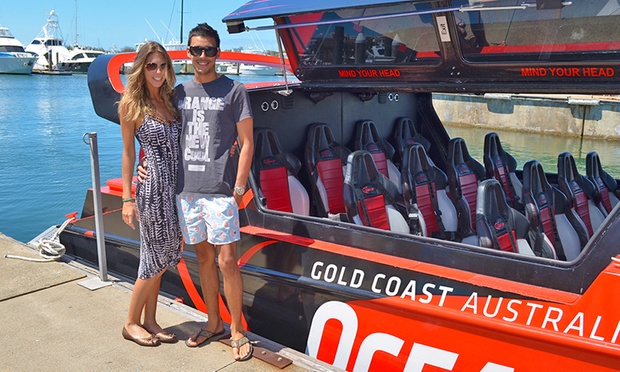 Ratings & Reviews
I had an amazing time on Ocean Jet - it was easily the best experience I've had on the coast & the skipper Kegan was funny and even gave commentary on the areas we were going. I highly recommend it and I will be back again! Brilliant
DecSmith, TripAdvisor, Aug 2014
Highly recommended, a must do while you are on the Gold Coast. My son and I has an amazing time and it was unlike anything we have done before and to top it off we got a unique view of Surfers Paradise.
Rowan P, TripAdvisor, July 2014
Details verified 30/09/2014
Learn more about Groupon Merchant Review Policy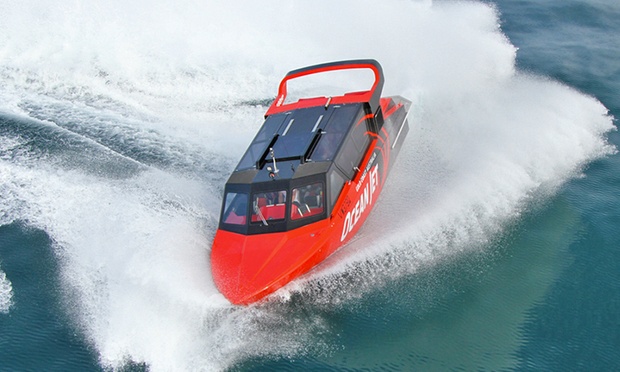 Fine Print
• Purchase multiple vouchers
• $50 rescheduling fee applies for all reschedules which occur between 24-48 hours
• Original value verified on: 30 Sep 2014
• Promo codes are not available for use on this deal
• Standard fine print for all deals


How to Redeem

• Expiry: 90 days from purchase
• Phone to book: 0426 777 770
• State Voucher and Security Code at time of booking
• Present printed or smartphone voucher on arrival
• Download free Groupon app for Android and iOS

About Ocean Jetboating